Georgian Bay Three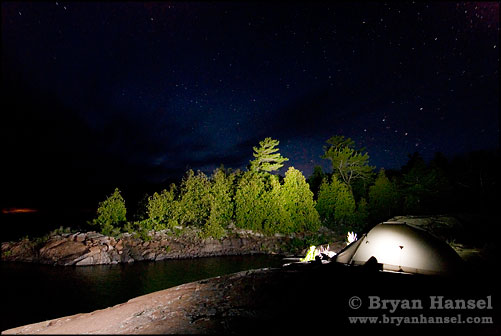 This was a fun shot to make. It's around a minute or so of exposure. I used my strobe to flash the foreground, the tent and then twice on the trees. Steve was behind the tent with his flashlight painting the trees. I told him to concentrate his efforts on the tallest tree.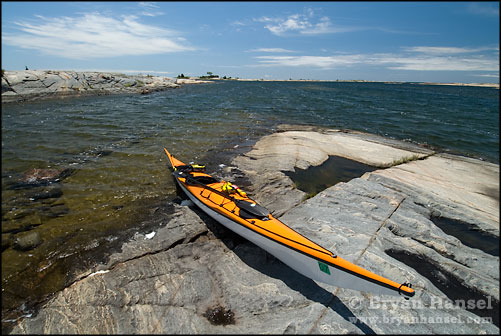 Wow. Such a cool place to paddle. Like heaven.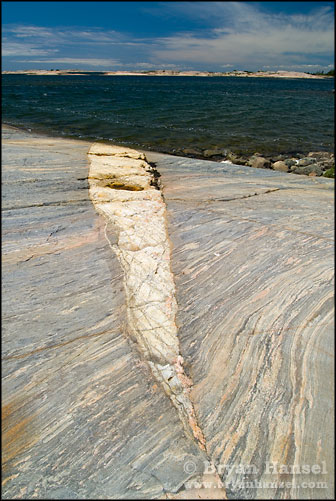 I found this quartz-like inclusion in the rock. The islands are all made of this rock. I will make it back to paddling in Georgian Bay. By far one of my favorate places to paddle.