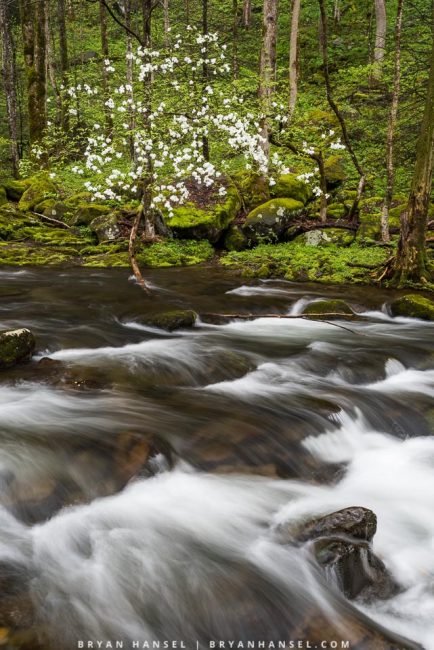 Improve your photography, accelerate the learning process and master new techniques during a small-group photo workshop. Workshops offer a chance to immerse yourself into photography with other photographers from around the country who share the same passion. Photography workshops bring you to new locations or let you visit your old favorites. And, you'll see them in ways that you might not have seen them before. Experiential learning allows you to grasp in days skills that would take months or years to gain from books or lectures.
I've been teaching small group photo workshops since 2006. Group size ranges from eight to ten participants. If you want more one-on-one time, I offer private small group workshops for you and your friends.
All skill levels welcome.
I hold the proper permits where required. I'm an authorized permittee of the National Park Service and hold a Special Use Permit from the U.S. Forest Service. On my workshops, I get you to the best locations while minimizing the risks.
My workshops combine classroom time, field time and an image review. Using this combination, I teach you how to master your camera, exposure, filters, how to see and how to capture better photos and how to make better compositions. I find that this combination of teaching methods helps reinforce the learning process.
I also believe learning should be fun and make sure that my workshops are fun.
Find my workshops below, and if you have other questions email me at bryan@bryanhansel.com. I answer every email I receive.
Testimonials
I just had the opportunity to take one of Bryan's spring waterfall workshops. Before signing up, I had read many of his newsletters, his teaching strategies and student testimonials. It was important to me that if I was going to spend the money and time to do this, that I find an instructor who was interested in how/what we were learning, rather than taking us to a pretty spot and then going off to do his own photography. Having been a teacher myself for 34 years, it was evident right away that Bryan was passionate about both the teaching of photography and photography itself. He was able to get a feel for what level everyone was at and teach to it. It didn't matter if you were a beginner or a more advanced photographer, I think everyone was able to walk away feeling successful with many new ideas and techniques to improve their photography. There was a good mix of classroom, in the field, and image review time. Interaction and support from fellow classmates was also invaluable. This is the best learning experience I've had in years!
Judy from Winnipeg, MB
Read more testimonials from previous workshop participants here.
Newsletter
Subscribe to my newsletter to get tips, read musings and get announcements for photo workshops.
2017 Photography Workshops
Final Payment
2018 Schedule – Workshops Added Throughout the Year
Registration is now open on most of these workshops.
2018 North House Folk School Photography Classes – 1.5 day classes
May 11-12: Focus! The Basics — Note: Register with the North House
June 1-2: Northern Landscapes — Note: Register with the North House
2018 Door County Peninsula School of Art
June 25-28: Macro Photography — Note: Register with the Peninsula School of Art
2017 Teaching Topics
The Elements of Composition: Simplicity, Flow and Relationships
How to use my method of composition called Juxtaposition in Landscape Photography to create fine art landscape shots.
Bolder processing to maximize the visual impact through emphasizing the flow and reducing flow stoppers.
A concrete field technique for determining the proper exposure using your histogram.
How to use filters to maximize the exposure range of your image, for long exposures and to make colors pop.
Determining depth of field and how to nail sharp focus.
Subject related topics.
And more…
Refer to workshop descriptions to see specific subject related topics.
Individual and Private Photography Workshops
I offer personal Minnesota photography workshops and Lake Superior photography workshops targeting your learning needs. The workshops are hands-on in the field. We'll visit a location and spend time on subjects that you need help with. I'll teach you my approach to photography and by the end of the workshop, you'll have the skills that will improve your photography. Select a half-day or a full-day workshop.
Price:
1 person: $325 half-day / $475 full-day
2 people: $450 half-day / $700 full-day
3 people: $550 half-day / $850 full-day
4 people: $650 half-day / $1000 full-day
Time:
Half-day: A four hour private photo workshop starting before sunrise or leading up to sunset. Midday lessons are also available.
Full-day: We meet before the sunrise and shoot for around eight or shoot eight hours leading up to sunset. In the winter, that might mean that we shoot both the sunrise and sunset. Total lesson time runs eight hours.
Weekend: Contact me for special full weekend workshops for four or more people.
Required down-payment: Full payment. 50% of the total is nonrefundable.
More info: One-on-one photography workshops and small group photography workshops