Best Photos of 2016
Even six days after 2016 ended looking back seems so long ago. In 2017, it seems like we entered a new harsh reality and the good old days where the world had your back seem long gone. Artistically in 2016, I felt stagnant. I didn't have many breakthroughs and don't feel like I pushed myself. Part of that is for personal reasons. We bought a house a couple of years ago that was in rough shape and the basement flooded right after we moved in. In 2016, we finally had saved enough money to begin to address some of the house's issues so a lot of time was spent on that. I was on the road for over 100 days, which didn't leave me much time to study, read and think about where I want my photography to go. When I was home and not working on the house, I wanted and needed to spend time with my kid. That isn't to say I didn't get shots I love, but almost nothing was a breakthrough and the only breakthroughs that I had were due to new equipment (bought with a grant from the Arrowhead Regional Art Council. Thanks!!!!).
So without further ado, here are my favorite (and maybe best) shots of 2016.
January

This is my fallback location to shoot on Lake Superior. It's called the Tombolo and I've probably shot there 100 times. The clouds were perfect this morning and the ice caps on the rocks helped make this picture. What a perfect sunrise and one of the most iconic locations on Lake Superior. I used two filters. A 3-stop reverse ND grad darkened the sky and a 5-stop Mor-Slo ND filter blurred the water to make it smooth. BTW, if you take a photography workshop from me, you get a 10% discount off of both those filters.
February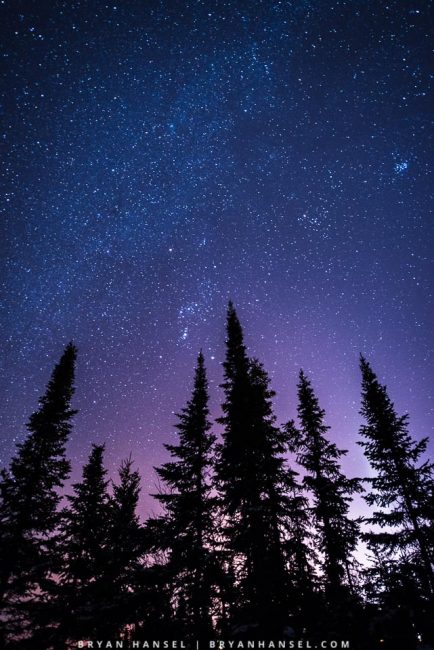 Light pillars, rays of light coming out of Grand Marais created by ice crystals in the atmosphere, rose from Grand Marais on this evening. Instead of photographing the light pillars, I put them behind a bunch of trees and put the stars above. The colors of the nights and the sky made this lovely.
March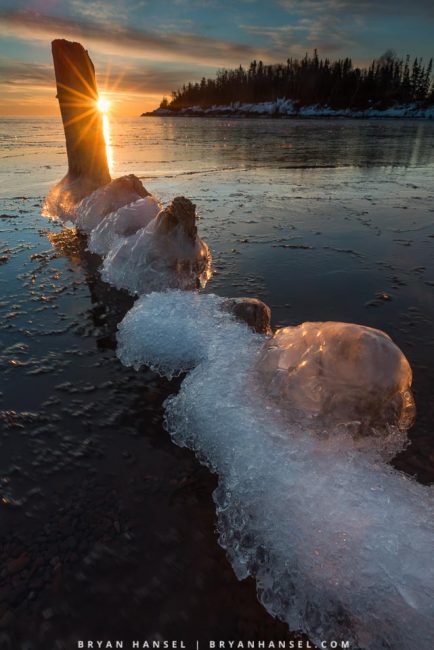 Need I say more? This was a favorite because the clouds, ice and how calm Superior was made this a great morning. I got down low with my camera almost at water level and then put the sun behind the old dock piling. Setting the aperture at f/16 on my Nikon 20mm f/1.8 lens made the perfect starburst.
April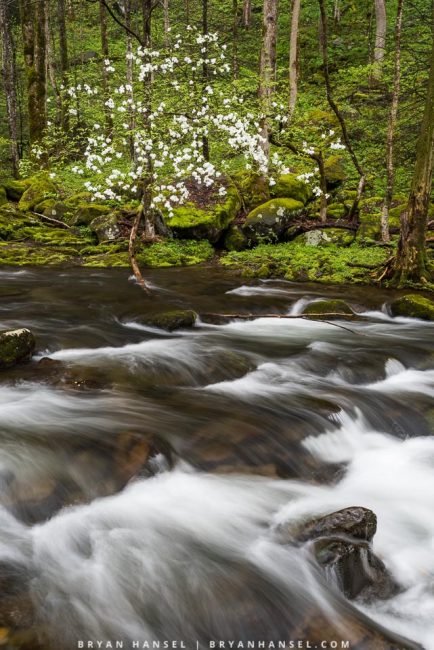 I love this photo, because to me it is exactly what spring in the Great Smoky Mountains National Park is about: flowing water, crystal clear water and flowering dogwood. It took a little work to get this shot. It started to heavily rain, so I had to go get an umbrella at my car — a long hike. Then I came back and got this shot. I used a LB Neutral Polarizer to bring out the colors and remove the reflections from the water.
May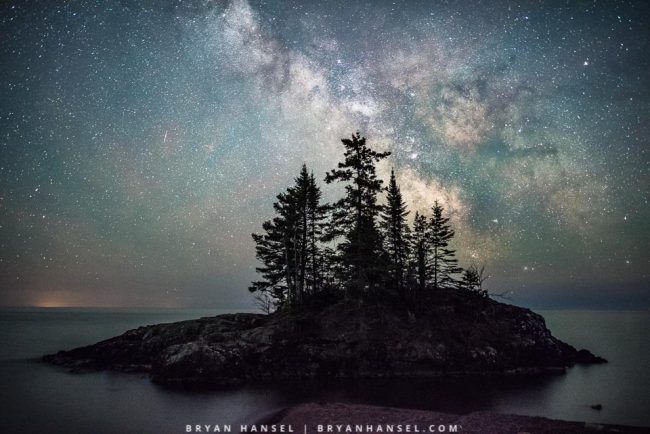 The Arrowhead Regional Art Council awarded me a grant to buy a couple of lenses for night photography. I fell in love with what I can do with Sigma's 35mm f/1.4 Art lens. This was the first night photo I took with it. The Milky Way has so much detail and looks so large behind The Tombolo.
June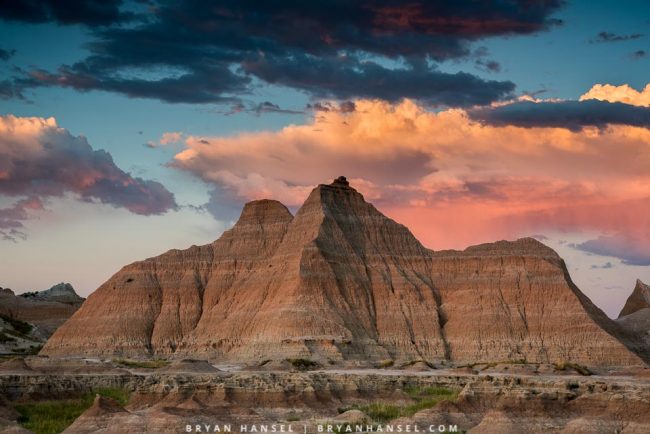 Such a pretty Badlands sunrise. I shared this sunrise with a group of great folks during a workshop I was teach which made it even better.
July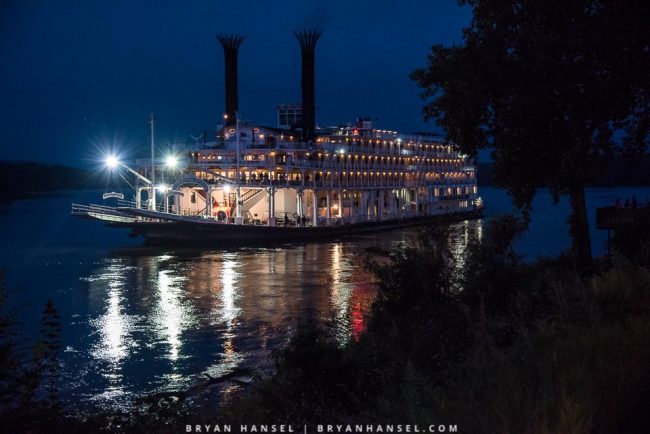 I was scouting for my Bluff Country of the Mississippi River Valley in Iowa when I noticed a weird looking boat coming up river. I decided to hand out and see what was going on. Eventually, I realized it was the American Queen, the largest steamship running the river. Eventually, all of Guttenberg, Iowa turned out to  cheer the ship as it locked through the lock and dam. Sort of felt like Mark Twain as it passed through town.
August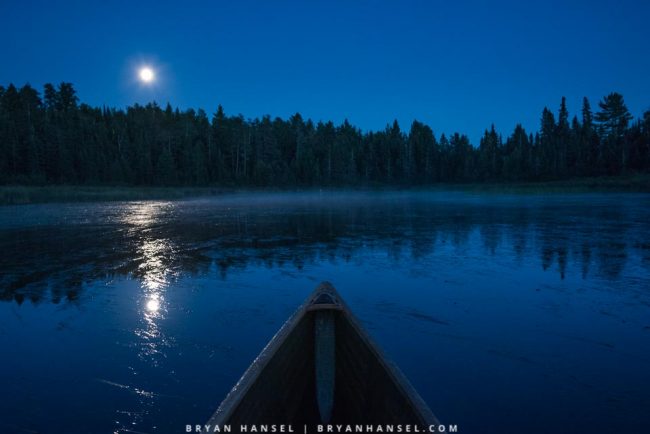 This is a shot that would have been possible to make with the quality it has 10 years ago. Modern technology allowed me to shoot this shot handheld, on the water, in a canoe without a tripod. I had vibration reduction turned on on my lens and used ISO 3,200 and a shutter speed of 0.4 seconds. There's saying that equipment doesn't matter, but I say it does matter sometimes. In this case, it did.
September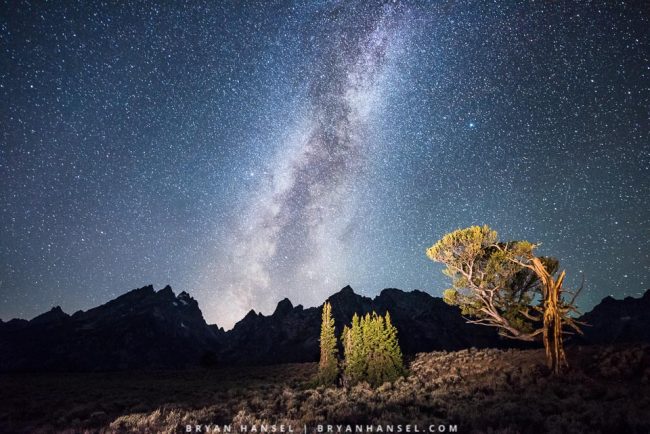 It took some work to find the Old Patriarch Tree in Grand Teton National Park and hiking out to it in the dark felt sketchy, but it was so worth it. This is one of my favorite night shots of the year.
October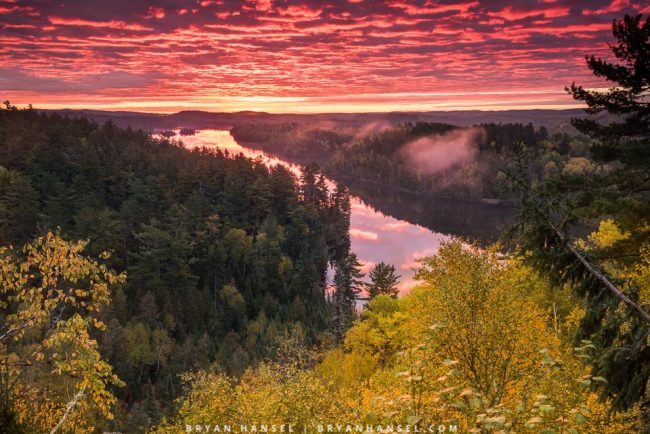 The best sunrise of the year was during my Fall Photography Workshop. We went to the Caribou Lake overlook. Perfect. Filtered with a 3-stop reverse ND grad stacked with a 2-stop soft ND grad. Both from Singh-Ray. They were used to darken the sky and balance the exposure between the ground and sky. That allowed me to get detail in both the sky and ground.
November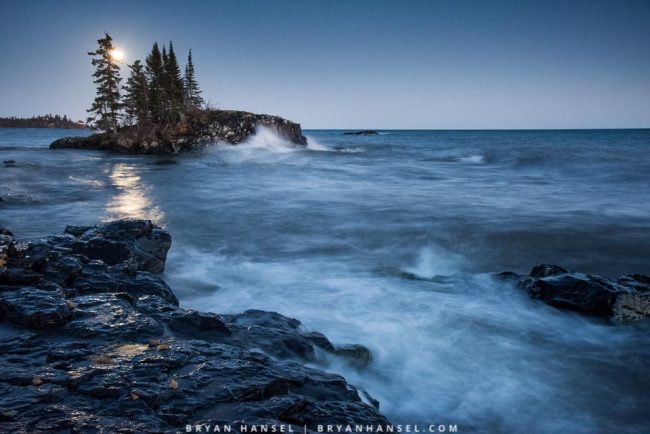 The Full Beaver Moon rising over The Tombolo on Lake Superior was fun to capture. It was after my Achieve Your Vision Lightroom class. Many of the students taking the class were repeat students, so it was fun to head out after the class was over to get a few pictures of the full moon rising over the big lake.
December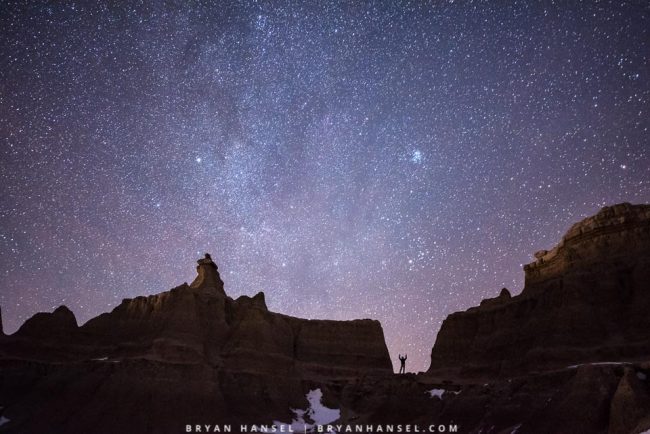 On my Early Winter in the Badlands Workshop we went out to do some night sky shooting. I climbed up to this notch in the formations, rose my hands to the sky and we all got cool night shots. I love the reddish air glow in the sky. It was a cool glow to see. I've always seen it as green, but on this night it was red.
The Runner Ups
There were 60 runner ups. They were photos that I loved, but they just didn't make the cut for whatever reason. While this is a screenshot of my collection in Lightroom, you can click the image to see the shots larger. I wonder, should I send out another newsletter highlighting these shots? What do you think?