Favorite Photos from 2015
I've already posted a retrospective of my travels from 2015 (see: Photos from the Road), so now it's time to pick out my favorite photos from the year. That last three years, I've done this via eBooks (and I may turn this into an eBook as well). But, this year I decided to send out my fav photos as a newsletter.
The following photos may not be my best of the year — it's just too hard to pick the best photos of the year — but they have the most meaning to me personally. That's probably because I had an amazing time making the shot or for some other reason that isn't related to the quality of the shot. That said, I still think that these shots are solid shots.
As is my custom, I pick one shot from each month for this exercise.
January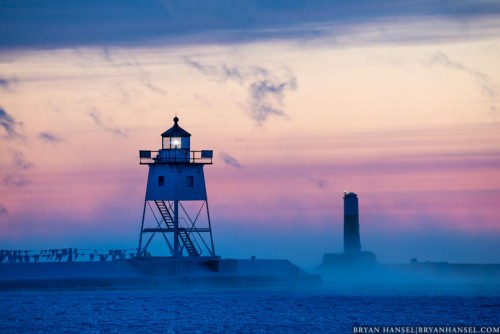 This one is simple. I just love the colors that I captured in this shot. It was 1 and 1/2 hours after sunset when these colors got to be so rich. Sometimes it just pays to hang out and see what happens.
February
If you've been to one of my photography workshops in the last four or five years, you've heard my composition presentation and know what I mean by juxtaposition. This is a newer part of juxtaposition that I'm working on as a personal project. It's called "fit." It's when you fit together the compositional elements like a puzzle. Here the tree fits into the shoreline and the snow. Plus, this was a fun outing with my best friend and better half.
March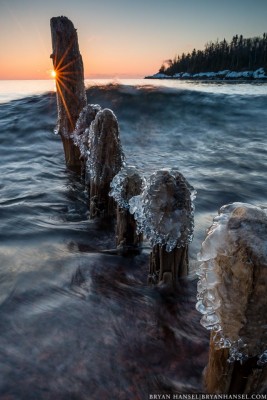 Nikon sent me a 20mm f/1.8 to test out and this was one of my first shots with the lens. When people see how small these pilings are, they laugh. They look huge in the photo, but photography creates illusions, and in this case these pilings look much larger than they are. They only stick about a foot max out of the water.
April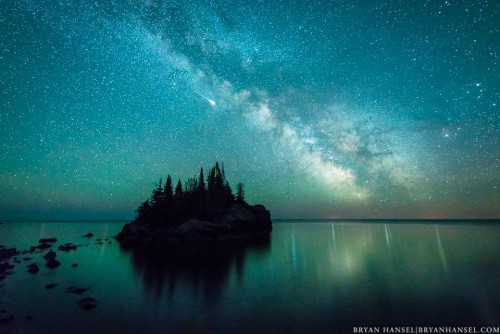 I've shot this island often at night, but on this was the first occasion that an Iridium flare happened directly above the island. That was pretty sweet!
May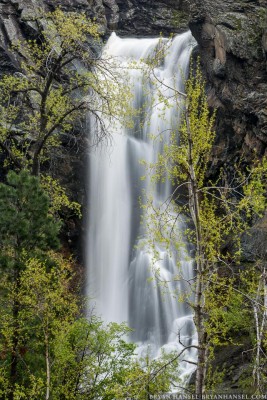 This is Bridalveil Falls in Spearfish Canyon, South Dakota. I learned to ice climb on this waterfall back in 1997, so it was a blast to finally get back and photograph it. The spring water levels made it live up to its name. I'm running a Badlands and Black Hills Photography Workshop in June. This will be a destination.
June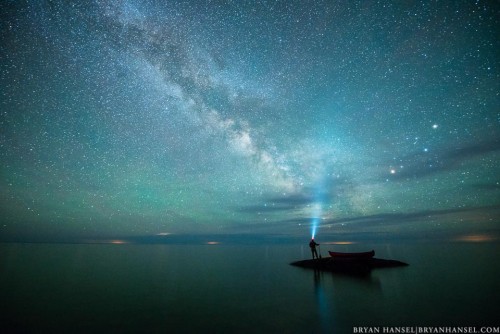 This shot I dreamed up one day and then about two weeks later I went out and took it. It's a selfie. It was fun to make.
July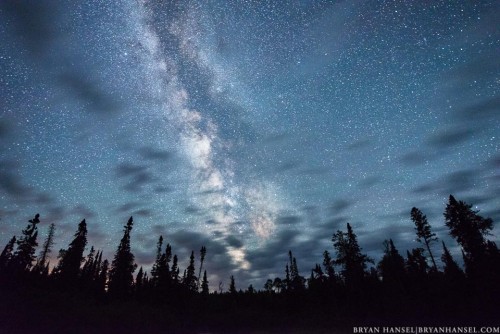 I really love this treeline and the Milky Way lined up perfectly with it in July. I've been back a few times to try to get the shot again, but July was when it was perfect. This will probably be a destination on my Night Skies of the Gunflint Trail Photo Workshop this year.
August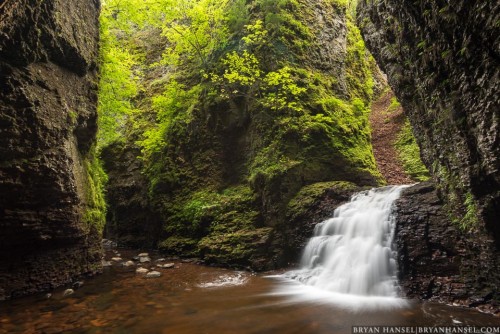 This was the first hike into this canyon with my son. He was just a few months old and he loved the canyon. The look on his face when we got to this waterfall was amazing. He was so excited about all the water — he loves water.
September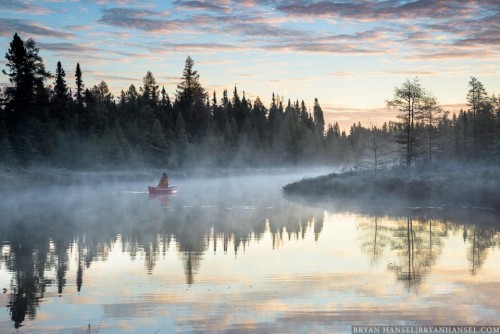 This is a selfie and by far my most favorite photo of the year. The quality of the light, the canoe and the adventure to make the shot all add up to make this a memorable photo for me.
October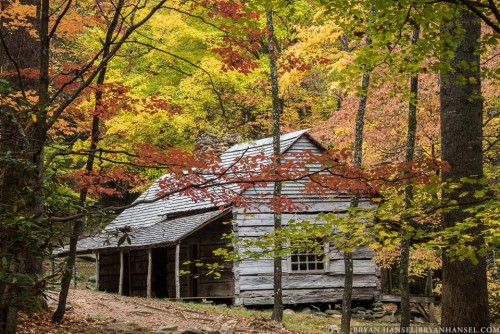 I've always wanted an awesome fall color photo of the Noah "Bud" Ogle cabin in Great Smoky Mountains National Park. On my Fall in the Great Smoky Mountains National Park Photography Workshop, the color was amazing and I finally (after years) got the shot I wanted. The best part was that everyone else in the class also got sweet fall shots here, too.
November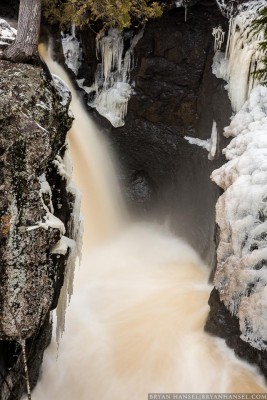 We had a massive rainstorm in November and it created spring-like water levels on the rivers. I got this shot on the Cascade River. It was the perfect combo of ice and liquid.
December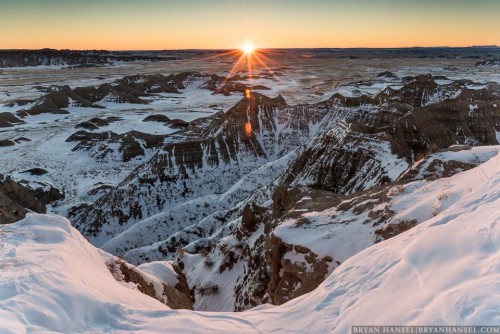 I love the Badlands. And have wanted a great sunrise with snow picture from this spot. Finally, I had the perfect snow — just enough to cover the ground and not too much. I can't wait to get back next December for my Early Winter in the Badlands Photo Workshop.