May Newsletter: A Busy Travel Month
Is it really May already? It's hard to believe that April went by so quickly, but for much of it I was on a big road trip that went from Florida to the Smoky Mountains to Iowa and then back to Minnesota. I came back to the north shore just in time to enjoy the four to five feet of snow still in my front yard, unseasonably cold weather and snowstorms. Anyone as sick of the polar vortex as I am? And, I just read that with all the extra ice cover on the Great Lakes this winter, it may keep the entire Midwest cold this year, but there might be an El Niño forming, which usually means a hotter than heck summer. So, maybe a cold summer because of the Great Lakes and a hot summer because of the Pacific Ocean will equal a normal summer on the north shore. We can only hope! At any rate, I have an exciting announcement about a new workshop (which got two registrations on the first day it was open for registration!), a brief explanation on how I made my blood moon image and lots of pictures below.
New Workshop! Badlands National Park Photography Workshop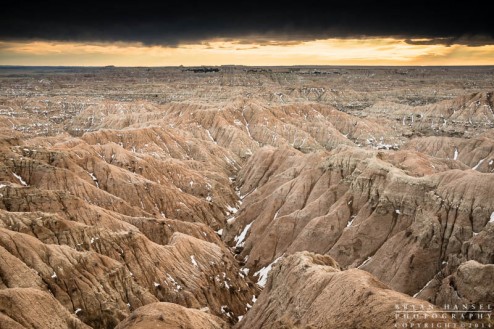 I just introduced a Badlands National Park Photography Workshop. Here's the elevator pitch:
The landscape in South Dakota's Badlands National Park feels like something out of a futuristic movie. Rugged Badlands formations seem to rise abruptly out of the grassy plains and rise into a crisp sky. When standing at overlooks, the terrain unfolds before your eyes. Your eyes follow the lines carved by water for 10s of 1000s of years. December in the Badlands is a time of transition and the perfect time for photography. On this Badlands Photography Workshop, we'll spend three days photographing the park from sunrise to sunset. On Friday, the full moon rises right at sunset, so assuming clear skies, we'll photograph a blood red moon rising over the puzzling formation.
Dates: December 5 to 7, 2014
Cost: $450
More info: Badlands National Park Photography Workshop
Spring in the Smoky Mountains National Park
I spent a few days in the Smoky Mountains on my way back from kayaking and vacationing in Florida. I used to head to the Smokies every year in the spring and last year decided that it was about time I went back. I've backpacked 100s of miles in the park and used to love photographing the spring wildflowers in the park. Last year, I went back in the fall to teach a photography workshop and will be returning again this year for another Great Smoky Mountains Photography Workshop. Here are a small selection of images from just a few spring days in the park.
I love the Smokies, because they feel more intimate than the overbearing landscape of the western mountains, and I love photographing streams and there are countless streams and waterfalls in the Smokies.
Click the images to see them larger.
Neal Smith Wildlife Refuge Photography Workshop Wrap Up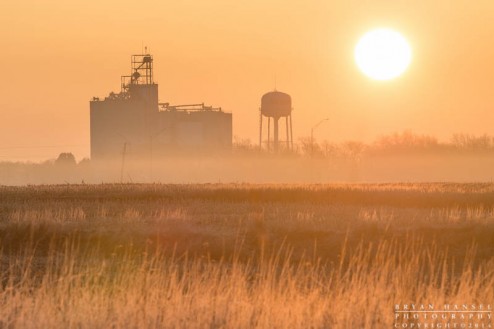 After spending a few days in the Smokies, I drove to Des Moines, Iowa to teach a Des Moines Photography Workshop at Neal Smith. This was a slightly different format that my other workshops and involved co-teaching with John Gregor, another north shore photographer. We had a large classroom filled with 30 photographers. My teaching topics were filter usage and composition, which are two of the topics that I teach on my regular workshops.
I grew up in Iowa, went to college at the University of Iowa, built trails for the Iowa DNR and worked park security for the City of Iowa City as well as working in a big sporting goods store there, but haven't spent much time there since I moved to the north shore over 10 years ago. I forgot how nice everyone in Iowa is. I had a minor car problem and the garage I took it to did the work for free! People stopped to say hi in the grocery store aisles and parking lots. I felt right at home again. John and I have committed to doing the workshop again next April. Dates to be determined.
April Blood Moon Lunar Eclipse
The media really hyped April's lunar eclipse and many photographers decided to try and capture it. I was among them as well. I decided that I wanted to capture images not only of the eclipse, but also what the full moon looked like as it rose and set that day. During the eclipse I was running two cameras. I set the first up to do the wider view of the eclipse over the harbor and did the second to zoom in on the moon.
I've been asked about how I made the eclipse image with the lighthouse and it's rather complicated, but here's a quick summary:
Set up my shot before the eclipse started. I knew that I wanted to use the 50mm focal length, so that if I printed it big the moon would have detail in it. So I needed to figure out where to stand to get that. I used TPE to calculate where the moon would be before, during and after the eclipse and then found a spot in Grand Marais were that would work.
This is a panoramic shot, which is created from three seperate photos taken at different points along a camera pan. The first was on the left side and included the lighthouse. The second was in the middle and included the western marker. The third include the marina area. Each shot was overlapped by about 20 to 25%, so that I could match up the photos easily in Autopano Giga.
Each individual moon comes from a seperate shot taken within the main panoramic shots, so during the first main panoramic shot, I shot a third of the moons. Then I rotated to the next pano position and shot the next 1/3rd of the moons. Then I rotated to the next pano position and shot the last 1/3rd of the moons.
At dawn, I reshot the main panoramic photos to get brighter versions.
For processing, I combined the dawn panoramic photos into one large panoramic composite image, and then took each individual moon shot and lined it up where it was suppose to be in the image. Luckily, in some of the moon shots the lighthouse was on, so everything fell into place.
The problem I ran into is parallax, which is what happens when you swing your camera in a pano without accounting for it with specialized pano equipment. Because of that, everything didn't fall into place as perfectly as I wanted. In the end, I drew a curve through the moons and ended up fudging a few moons into the curve. I'm not exactly sure if this is a true curve or not, but it sure made an interesting image and was fun to make.
Spring Kayaking
I joined a few friends for some kayaking fun in the Grand Marais area earlier this month. There was still ice. The kayaking season will soon be upon us and if you don't know, I own North Shore Expeditions, which offers Grand Marais Kayak Tours and Tettegouche and Palisade Head Kayak Tours and many other kayaking trips on Lake Superior and into the BWCA. So, make sure to schedule your kayaking with us this summer.
Select April Images — Click thumbnail to see larger
Here are a few select images from April.