September Newsletter: How to Remove Dust Spots Using Lightroom
One of banes of digital photographers is dust spots, and unless you're religious about cleaning your sensor, you more than likely have dust on it that's creating dust spots in your pictures. Unless you train your eye to see these spots on your monitor, they'll often slip by and become visible on your prints. If you print big, this can be a costly mistake. Fortunately, Adobe Lightroom makes it easy to find and eliminate dust spots in your images. Lightroom is an inexpensive imaging and catalog program that you can buy for $149 or get as part of Adobe's creative cloud for $9.99 per month (with full access to Photoshop CC as well!).
How to Remove Dust Spots Using Lightroom
Recognizing a dust spot can be difficult. In the picture below, there's an annoying dust spot at the tip of arrow number two. It's barely visible to the eye on the computer screen.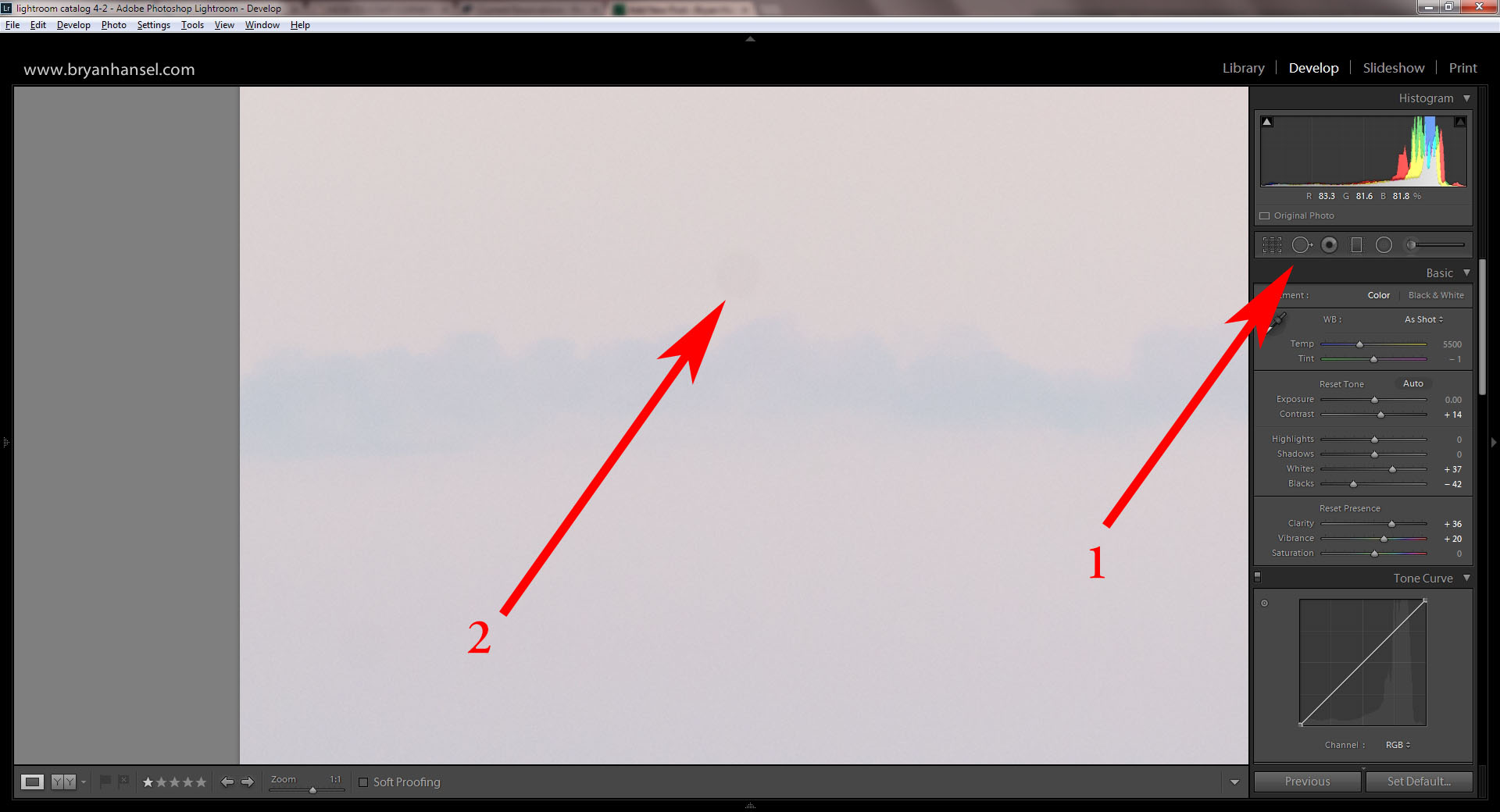 In order to see it better, select the "Spot Removal" tool that's at the end of arrow number one. You can press "Q" for a keyboard shortcut. I recommend memorizing this keyboard shortcut, because it makes the process quicker. After you press that keyboard shortcut, either click the box on the lower left hand side that say "Visualize Spots" or press "A". After press "A," you're image will turn black and the spots will start to show. There's a slider next to the Visualize Spots checkbox. Slide that slider back and forth until you get the right density of black vs. white and until you start seeing all the dust spots.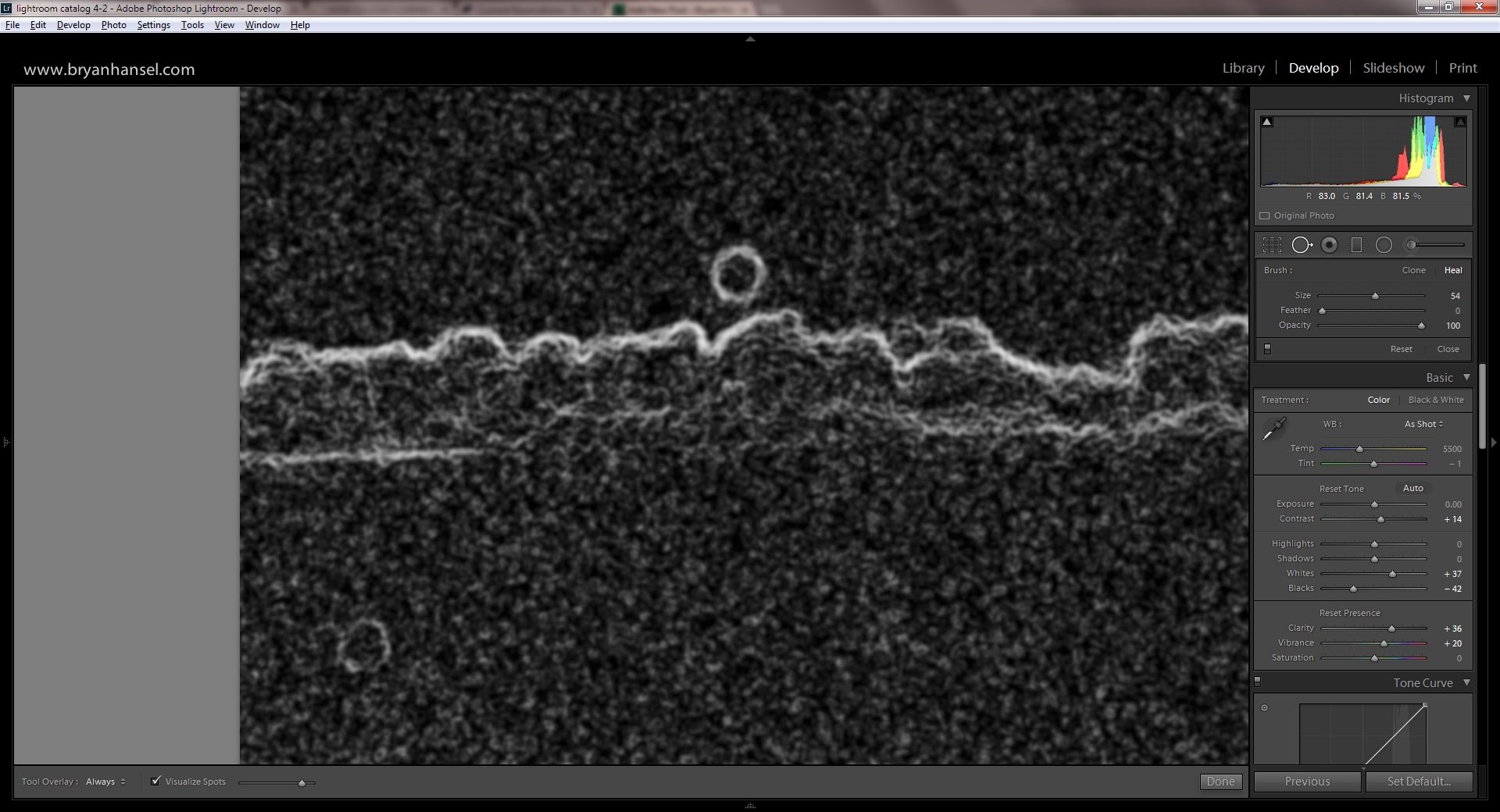 After you can see all the spots, move your cursor, which is now a circle over the dust spot and adjust the size of the cursor using the scroll wheel on your mouse and then click. Lightroom will find a nearby area and heal your dust spot. I like to click "A" after the spot is healed, so that I can see if Lightroom did a good job. Sometimes, I hit "Q" to turn off the Spot Removal tool, so I can see the image without the circles to evaluate if Lightroom did a good job. If it didn't, hit "Q" again and you can select the spot by clicking on it and then move Lightroom's selection around until the spot completely disappears. Below you'll see the spot at arrow number one and Lightroom's selection at arrow number two. The circle at arrow number two is the one you can move around if needed.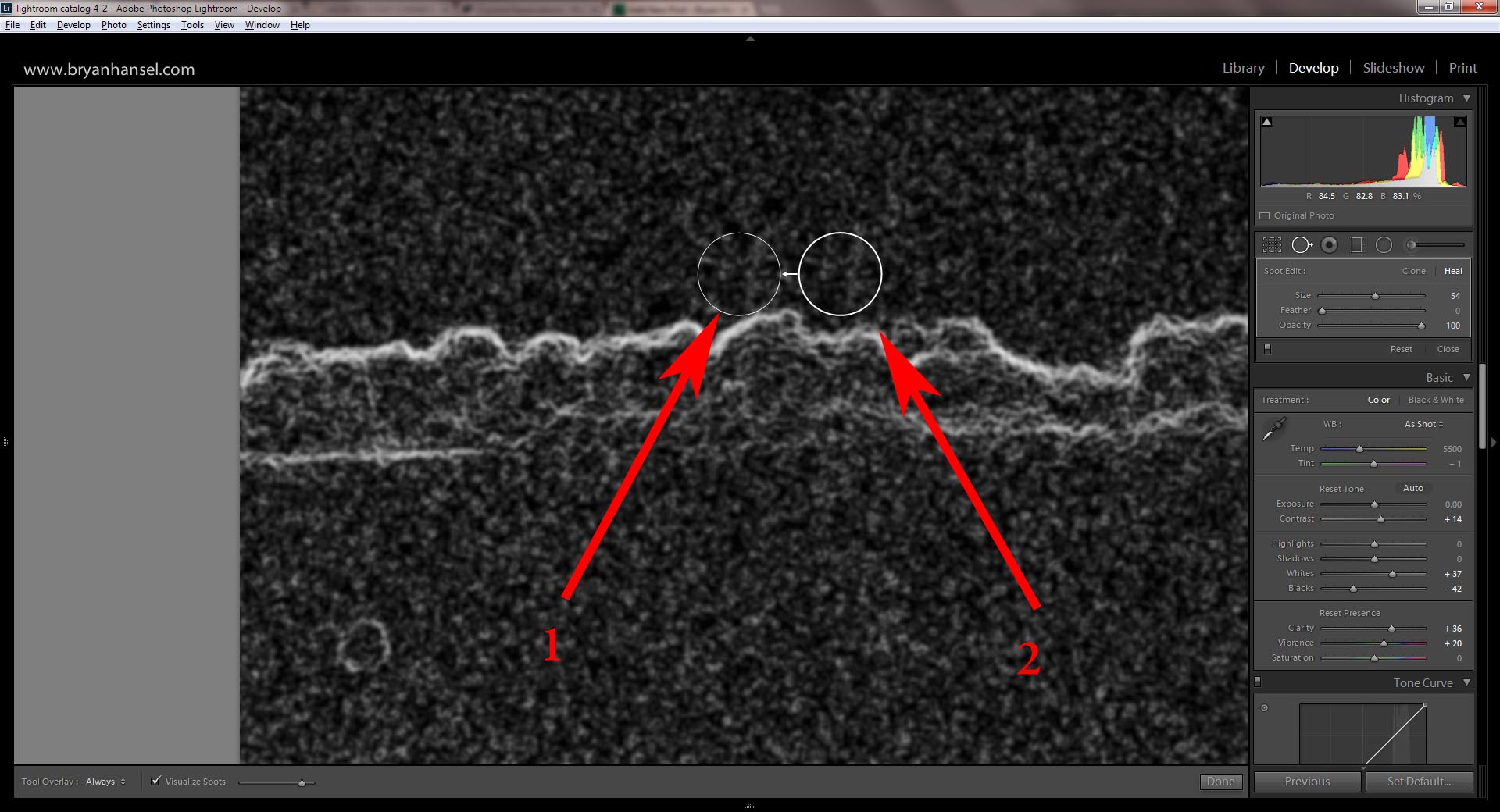 You can also remove squiggly lines by holding down the left mouse button and tracing the piece of dust.
After you finish, you have a nice dust-free image ready for printing.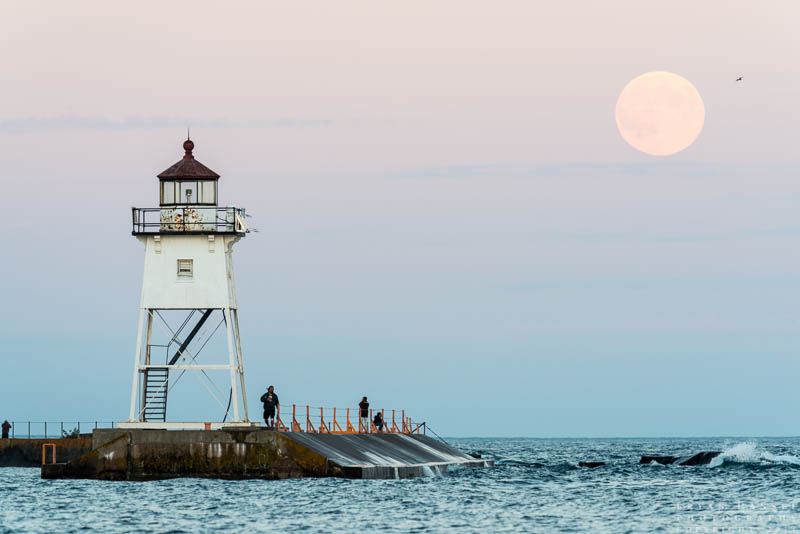 Upcoming Photography Workshops
My workshops are almost full for the year. The following two have some space:
I added a class on Adobe Lightroom. The Grand Marais Art Colony is hosting it. Here's the link:
For the dates of my 2015 workshops, visit my Photography Workshops page. Registration for the popular Lake Superior Winter Photography Workshop opens in October. Mark your calendars or drop my an email to get pre-registered.
Photos from August
Below are a selection of photos from August. I used Adobe Lightroom to remove the dust from all the shots.