The Grand Marais Photographer August Newsletter
July in Grand Marais was hot! Even Lake Superior got hot with it holding at 72F for a couple of weeks. I was busy guiding Grand Marais kayaking for North Shore Expeditions, shooting portraits. writing magazine articles, blogging about paddling and teaching private photography lessons, so I didn't get out to shoot much for my personal sanity. July and August are definitely my busiest months.
Creating Water Swirls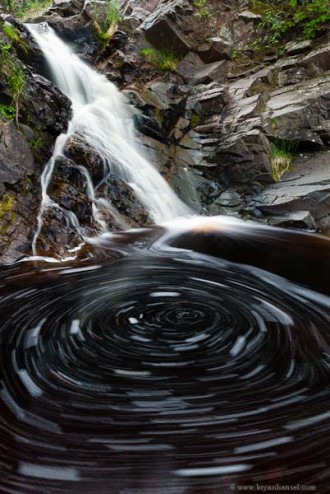 One feature of streams and rivers that I like to look for are swirling eddies that trap foam. If you find a big enough one, a long exposure will create a circular design within the eddy that you can add to the foreground of your photo to create interest (see last month's newsletter for more info about foregrounds). In this photo, I found an eddy on the Fall River that was trapping lots of foam. The key to create these images is that you need a long exposure. To get a long exposure:
Shoot on an overcast day.
Use a polarizer.
Use an ND filter.
Use a aperture of f/11 to f/22.
Use a low ISO such as 100.
Each of these factors limits the amount of light that falls on the camera's sensor. When you let less light fall on the sensor, you usually need a longer exposure to make up for the lack of light. The goal is to reach an exposure of a few seconds. In this image, I used ISO 100, f/18, on an overcast day with a polarizer. It limited the light enough to give me a shutter speed of 6 seconds.
The 6 second exposure blurred the waterfall's movement and the movement of the foam in the eddy.
Photography Workshops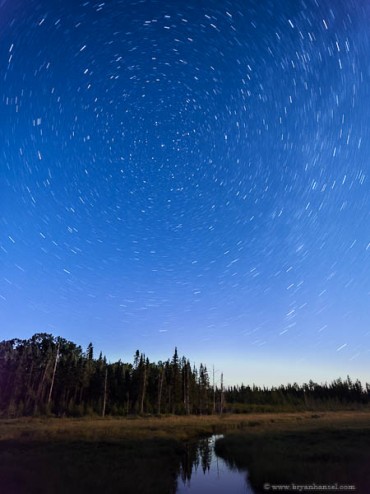 I have three photography workshops scheduled for the rest of the year:
Select Photos from July in the Grand Marais Area