Community Education Photography Courses
The Secrets of Sunrise and Sunset Photography Course
When: March 8
Time: 6:30 p.m. to 8:00 p.m.
Minimum: 3 students
Price: $30
Register: Call 387-2000
The most beautiful light for photography occurs during sunrise and sunset, but because the sun is so low in the sky it creates a large contrast between the sky and ground that makes it hard to capture the image. During the class, we'll discuss tools and techniques that you can use to make great sunset pictures and overcome the contrast. We'll also cover what makes a great landscape photo and how to add those elements to your photos.
Waterfall and Moving Water Photography Seminar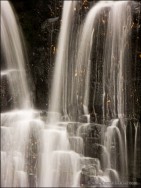 When: April 12
Time: 6:30 p.m. to 8:00 p.m.
Minimum: 3 students
Maximum: 12
Price: $30
Register: Call 387-2000
With the coming snow melt and the spring storms, the waterfalls will soon start ragging. Learn to capture moving water and how to control the mood your photo portrays. The class covers stopping action to capture a waterfall's fury and blurring water to look like silk and portray a soothing experience. Bring your camera, a tripod if you have one and your camera's manual.