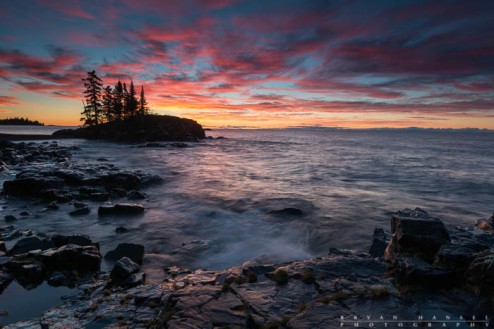 I offer Lake Superior photography workshops, photography courses and one-on-one and private small group photography instruction in Grand Marais, Minnesota, Lutsen, Minnesota and the Great Smoky Mountains National Park. I'm a fulltime outdoor photographer with over 25 years of experience and I've been teaching workshops since 2006. You can find testimony about my workshops below the workshop descriptions.
My workshops combine classroom time, field time at stunning locations and an image review. Using this combination, I teach you how to master your camera, exposure, filters, how to see and how to capture better photos, how to make better compositions and specific techniques for the subject matter. I find that this combination of teaching tools hits multiple learning styles which helps reinforce the learning process. Experiential learning beats book learning and lecture-style seminars hands down.
During my photography workshops, you'll shortcut the learning process and learn techniques that can improve your photography. The small group size (limited to 10 to 12 people) ensures that you'll get plenty of one-on-one time. If you want more one-on-one time, I offer personal and private small group workshops for you and your friends. I also make sure that my workshops are fun, because learning should be fun.
Because these workshops take place in a wilderness context, I hold your safety as my top priority. I'm a WMA-certified Wilderness First Responder and I'm an experienced wilderness guide with formal guide training and the proper permits where required to run workshops. On my workshops, I get you to the best locations while minimizing the risks.
Find this year's workshops below, and if you have other questions email me at bryan@bryanhansel.com. I personally answer every email I receive.
Minnesota Photography Workshops and Lake Superior Photography Workshops Schedule
Upcoming 2014 Photography Workshops
2014 North House Folk School Photography Classes
March 14-15, 2014: Capturing the Frozen Shoreline at the North House Folk School (Note: register via the North House) – Full
June 13, 2014

: 

Wildflower Photography Workshop

 at the North House Folk School (Note: register via the North House) – Full

October 25-26, 2014 – October Skies: Night Photography Workshop at the North House Folk School (Note: register via the North House)
Past 2014 Workshops
Photography Workshop Descriptions
Lake Superior Winter Photography Workshop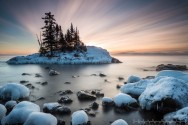 In the winter, the combination of all day golden-hour light, sea fog, ice and open water make Lake Superior's shoreline and tributaries the premier winter photo destination in the Midwest. The best month to photograph the area is February, because the sun sets and rises over Lake Superior and the rivers are solid ice which allows for exploration. During the workshop, we hike up the frozen river valley's during the day and spend time on the shore at sunrise and sunset. You also learn how to keep your camera running in the cold. This one always fills up quickly, so we often add a second session.
Dates: February, 7 to 9, 2014 (open for registration), February 21 to 23, 2014
Cost: $279
More Info: Winter Photography Workshop details.
To register call me: (218) 370-8351
Des Moines Photography Workshop at Neal Smith Wildlife Refuge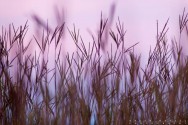 I'm teaming up with John Gregor of ColdSnap Photography out of Two Harbors, Minnesota to run a Des Moines Photography Workshop at Iowa's Neal Smith Wildlife Refuge. The refuge has great classrooms, a bison herd, elk, tallgrass prairie, oak savannas and sedge meadows. We're staging this workshop at a perfect time to kick off your spring and having multiple instructors will give you different perspectives and takes on photography.
Dates: April 5 to 6, 2014
Cost: $149 ($139 for members of the Friends of Neal Smith Wildlife Refuge)
To register call me: (218) 370-8351
More Info: Neal Smith Wildlife Refuge Photography Workshop in Des Moines, Iowa – Registrations started
Minnesota Spring Waterfall Photography Workshop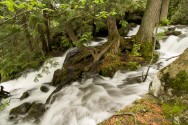 In April when winter's snowpack melts, it rushes down Lake Superior's tributaries and over the numerous waterfalls.  The waterfalls thunder, the narrow canyons fill and the ground shakes from the excess water.  No other time of year allows for the dynamic photography of waterfalls along Lake Superior.
Dates: April 25-27, 2014 or May 2-4, 2014
Cost: $299
To register call me: (218) 370-8351
More Info: Spring Waterfall Photo Workshop Details.
Lake Superior Kayak Photography Workshop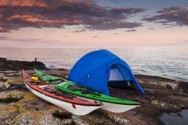 Many locations on Lake Superior are difficult to get to and out of the way. For this  photography workshop, we'll explore the shoreline by sea kayak and photograph the remote Pigeon Bay. This includes a night shoot of a campsite. If you don't know how to kayak, it includes a lesson.
Dates: June 27 to 29, 2014
Cost: $399
To register call me: (218) 370-8351
More Info: Lake Superior Kayak Photography Workshop
Northern Night Skies: Night Photography Workshop - 5 day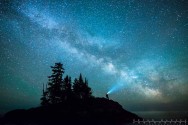 Cook County, Minnesota on the north shore of Lake Superior is 92% public and undeveloped land. With a summer population of about 10,000 people mainly living near the shore of Lake Superior, there isn't much in the way of night pollution. When it's dark out, the stars fill the sky, the Milky Way is bright and because of our proximately to the magnetic north pole, we get northern lights more often than other areas at the same latitude. August generally has clear nights or nights with lightning and thunderstorms, and this night photography workshop takes advantage of those clear summer nights. For five days, we'll work on capturing night images and learning how to process them.
Dates: August 20 to 24, 2014
Cost: $699
More Info: Northern Night Skies: Night Photography Workshop
To register call me: (218) 370-8351
Minnesota's North Shore Fall Photography Workshop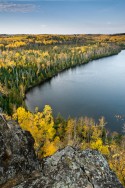 During late September, the hills and shoreline surrounding Lake Superior turn a mix of fiery red and yellow. The combination of the dramatic shoreline and moody fall weather makes the north shore the best photography destination in Minnesota. During the workshop, we'll visit the best locations to capture fall colors, visit a maple syrup factory and drive roads that will literally take your breath away. During the workshop, you'll learn compositional techniques, how to use several filters and how to control your camera to capture stunning fall photos.
Dates: September 24 to 28, 2014
Cost: $750
More Info: Minnesota Fall Photography Workshop
To register call me: (218) 370-8351
Great Smoky Mountains Photography Workshop - Fall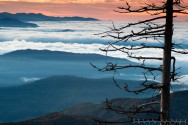 The Great Smoky Mountains National Park is one of America's greatest and most majestic national parks. During the fall, weathered ridges covered with fall colors literally stretch as far as the eye can see. Streams run down all the valleys and traverse a diversity of biomes. The northern forest intermixes with the southern forest in one of the biologically richest places on the planet. We'll spend three days immersed from dawn to dust photographing the fall colors on the peaks and in the streams.
Dates: October 17 to 19, 2014
Cost: $499
To register call me: (218) 370-8351

Gales of November Photography Workshop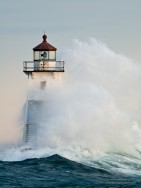 November is the stormiest month on Lake Superior. It's the month with the best chance of capturing this inland ocean showing off its explosive nature. I lead you on a learning experience to some of the most beautiful out-of-the-way locations for making great storm and lake images. Workshop time is divided between the classroom – learning about metering, manual camera controls, lighting, composition – and the field. Evenings are spent peer reviewing the day's images. Although there will be some classroom time, expect to spend most of this workshop in the field.
Dates: November 7 to 9, 2014
Cost: $299
More info: Gales of November Photography Workshop
Individual and Private Photography Workshops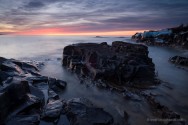 I offer personal Minnesota photography workshops and Lake Superior photography workshops targeting your learning needs. The workshops are hands-on in the field. We'll visit a location and spend time on subjects that you need help with. I'll teach you my approach to photography and by the end of the workshop, you'll have the skills that will improve your photography. Select a half-day or a full-day workshop.
Price:
1 person: $225 half-day / $375 full-day
2 people: $280 half-day / $480 full-day  ($140/$240 per person)
3 people: $330 half-day / $585 full-day  ($110/$195 per person)
4 people: $380 half-day / $660 full-day  ($95/$165 per person)
Time:
Half-day: A four to five hour private photo workshop starting before sunrise or leading up to sunset. Midday lessons are also available.
Full-day: We meet before the sunrise and shoot for around eight and nine hours or shoot eight hours leading up to sunset. In the winter, that might mean that we shoot both the sunrise and sunset. Total lesson time runs between eight and nine hours.
Weekend: Contact me for special full weekend workshops for four or more people.
Required down-payment: Full payment. 50% of the total is nonrefundable but may be transferred.
Contact: bryan@bryanhansel.com
More info: One-on-one photography workshops and small ground photography workshops
What People Are Saying
Thank you Bryan for teaching me how to create the many pictures I have of Grand Marais and surrounding area.  I have now been shooting with more confidence and so enjoy being able to share those experiences with others.We hope to once again join you on another workshop, maybe in the spring .. our club is talking! - Jackie, International Falls, MN
The pictures I took with your help were incredible … especially the sunrise shots over the lake.  I love landscapes with vast expanses of water or sky but I've never been able to capture that love in a picture until you showed me how to bring it all together.  I've been so fascinated with the sunrise photos (playing with them in LightRoom) that I haven't really looked at the pictures we took in the state park.  I learned more in that one morning on the shore of Lake Superior than I've learned in half a dozen photography workshops at various venues in the Twin Cities.  - Paul, Minneapolis, MN
A great workshop, Bryan, and a perfect mix of field work, tutorial, and critique. And for this native Californian, a terrific discovery of a gorgeous area. There's a lot more beauty in the Upper Midwest than what we residents of the Right and Left Coasts tend to refer derisively as "flyover country." – Craig, Walnut Creek, California
The workshop absolutely met my expectations.  Setting the photography aside, just being able to experience the winter atmosphere up on the North Shore made it worthwhile for me.  But being able learn and practice a few new techniques, and simply being around other people who share a passion for photography made it that much better.  I came home on a "high" and am still feeling it now 3-4 days later.
Thanks again for creating such a unique and enjoyable workshop experience.  You are not only a great photographer, but you genuinely have a passion for sharing your knowledge with others and creating a high caliber experience for your participants.  Given the time and expense that workshop participants are expected to invest, you more than deliver a great ROI. I came away from the experience with some good pictures, new skills and great memories.  Well done! Best wishes — I hope to see you again! -Dan, Lake Elmo, MN
"I expected this to be a VERY good workshop and it exceeded my expectations. I'm more than pleased; it was worth every penny. Thanks again for a great weekend." – Linda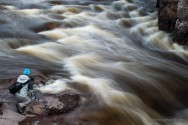 "Thanks for a great experience!"
"Bryan Hansel's instructional style and hands-on approach to teaching photography was very refreshing. We thoroughly enjoyed the on-site experience Bryan provided with his knowledge of memorable spots on the north shore including waterfalls, and left with fond memories and photos." – Michel Pleau, Mindscape Imagery
"Very informative and fun, adjusted to the group & challenge of the weather extremes. They love what they do and shared their enthusiasm. We would do this again."
"We do classes ourselves, plus Pat plans a lot of events and training programs – we know there is upfront time and behind the scenes "stuff" – it worked!" -Tony&Pat Peroutky, www.ourcreatviegallery.com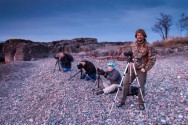 "Bryan Hansel's photo workshop – Wow! This was such a pleasant surprise. He was so welcoming, friendly, informative … just wonderful."
"Bryan you taught us well, we enjoyed being with the group we had. It was a blast, when it ended it was almost like something was missing. Hope to be back around these parts again soon."
"Loved the class! You are an awesome teacher. Can't wait to come for another workshop."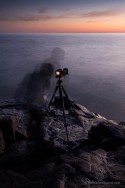 "We just got back home to Winnipeg [400 plus miles away]. The class was definitely worth the drive."
"Definitely met my expectations and exceeded. Learned a lot of great techniques. Thanks for the patience with us."
"Safety seemed to be top priority which is good to see. The instructor was very good at answering any questions we had and learned a great deal."
"Personal touch on individual questions and all needs answered. No questions felt 'stupid'."
Loved the workshop! I have no suggestions to make it better. – Carla, Edina, MN
The workshop exceeded my expectations. Much more feedback and hands on help then other workshops I attended. – Scott, Minneapolis, MN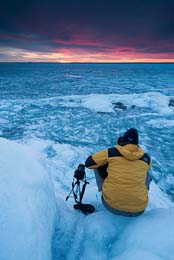 Every Minnesota photographer should do this to see what our state has to offer. – Dan, St. Paul, MN
Bryan's expert technical skills and knowledge of photography made for a great weekend. – Todd, Shakopee, MN
Bryan is awesome. He is well experience and taught me lots of new techniques for landscape photography – Kumar, St. Louis Park, MN
It was amazing from all aspects. It had everything; answers to my queries, unknown beautiful locations, technical tips. – Sourov, Kolkata, India
Good balance between instruction at group and individual level. Also, instruction was good mix between beginner instruction and more advanced tips and tricks. – Steve, Minneapolis, MN
The workshop was just what I needed as an advanced amateur. The best part was the individual attention we all were given. – Chris, St. Paul, MN
I spent a delightful (albeit freezing!) afternoon with Bryan while he patiently tried teaching me how to use my Nikon. Considering I started out not even knowing was aperture was, I ended up taking some pretty cool (said tongue-in-cheek) pictures of the Cascade River Falls and the ice surrounding it. If you have taken a class with Bryan, then you know how fun it is to learn from him. If not, add it to your list of things to do – it was a great experience! -
Cheryl, Twin Cities, MN