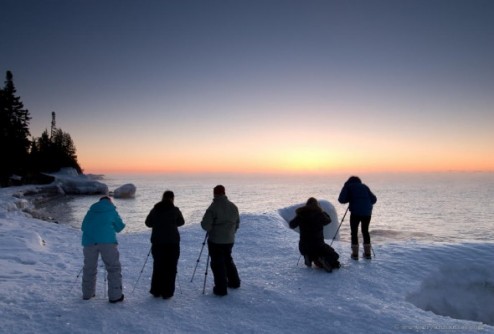 I offer Lake Superior photography workshops, photography courses and one-on-one and small group photography instruction in Grand Marais, Minnesota and Lutsen, Minnesota.
My workshops combine classroom time, field time at the most stunning locations in Minnesota and an image review. Using this combination, I teach you how to master your camera, how to see and how to capture better photos. The small group size (limited to 10 to 12 people) ensures that you'll get plenty of one-on-one time. If you want more one-on-one time, I offer personal and small group workshops for you and your friends. I also make sure that my workshops are fun, because learning should be fun.
Find this year's workshops below, and if you have other questions email me at bryan@bryanhansel.com. I personally answer every email I receive.
Minnesota Photography Workshops and Lake Superior Photography Workshops Schedule
2014 Photography Workshops
Registration for the following workshops opens Mid-January.
Mid-June: Wildflower Photography Workshop
June 27 to 29, 2014 — Lake Superior Kayak Photography Workshop
August 20 to 24, 2014 — Northern Night Skies: Night Photography Workshop – 5 day
September 24 to 28, 2014 – North Shore Fall Photography Workshop  - 5 day
October 3 to 5, 2014 – Fall Photography Workshop – 2.5 days – Photography clubs can book this entire workshop.
October 17 to 19, 2014 — Great Smoky Mountain National Park Fall Photography Workshop
October 25-26, 2014 — October Skies: Night Photography Workshop
November 7 to 9, 2014 — Gales of November Photography Workshop
Photography Workshop Descriptions
What People Are Saying