Thank you for your interest in learning more about me. I'm an award-winning outdoor photographer specializing in
outdoor family portraits in Grand Marais
,
Lake Superior photography workshops
, commercial work, fine art and magazine photography.
Quickly get in touch by calling me at my cell: 218-370-8351. I'd love to photograph your family or your commercial project or teach you more about photography. I'm happy to answer questions or give you more information, too. Email me at bryan@bryanhansel.com.
Elevator Pitch
For over 25 years, photography has been a passion for award-winning photographer Bryan Hansel. He first learned to master tonality, composition and photographic balance in the black and white darkroom, transferred that knowledge to slide film in the 90s and digital in the 2000s. He's based in Grand Marais where he takes outdoor family portraits, of which his clients have said, " Bryan Hansel Photography is a rare find; his skill, creative talent, and professionalism is unmatched in Grand Marais. Working with him for a family photo session was nothing but enjoyable, from the actual session, to the business of receiving the end product." He also teaches photography workshops in the northland and across the nation. Among the positive feedback that he has received includes, "Every Minnesota photographer should do this to see what our state has to offer." His images appear in magazines, on book covers, on many website, in brochures and his fine-art prints on the walls of many homes.
Brief Bio
I first learned photography in high school. I had an inspirational teacher who taught me how to print photos in the black and white darkroom. The process of making a photo captured my imagination, and I took every class my school offered. By the time I was a senior, my teacher had to create two new private study classes for me, and I designed my schedule so I could spend several hours a day in the darkroom.
After high school, I studied English and religion in college only to return to photography as a hobby after I graduated. I used photography to document my backpacking, climbing and paddling trips. Eventually, I settled down with a "real" job in Iowa City and started taking college-level photography courses which revitalized my love of photography.
When I moved to Grand Marais, I knew I wanted to earn a living from photography. So, I started my own photography business. I started as a real estate photographer, but moved into fine-art landscape, magazine photography,
portraits
 and commercial work. Since then, I've won awards for my landscape work and have been included on a list of the top 100+ landscape photographers.
I also teach one-on-one photography lessons and photography workshops. I love teaching photography and hope that by teaching, I can instill the love of photography to my students the same way my high school teacher instilled it in me. I think photography is something that can be learned, and I believe that you can develop photographic talent. I also believe that photographic instruction is essential for getting the most out of photography. With instruction, you will gain confidence, learn to make more effective photos and shortcut the learning process.
I love photographing the Lake Superior shoreline near Grand Marais and the many lakes of the Boundary Waters Canoe Area Wilderness. I feel lucky to live in an area with such great beauty, and I hope that my photos help you fall in love with the area, or if you already love it but can't live here, I hope that my photography fills that longing to return. There's something about this area that seems to lure people back.
My second love is sea kayaking. I'm an American Canoe Association certified Level 4 Open Water Coastal Kayaking Instructor, and I'm trained as a Wilderness First Responder.
Please, let me know if there's anything that I can do for you.
Publications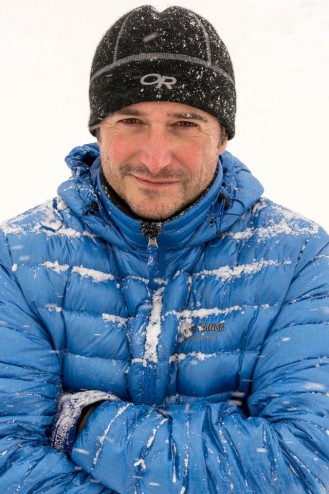 My work appears in national and regional magazines, newspapers, calendars, in both print and broadcast advertising, on numerous websites, in stores, in galleries and on the walls of many homes. Publications include Ocean Paddler, Canoeroots, Adventure Kayak, Canoe and Kayak, Backpacker Magazine, World Haiku Review, Frogpond, Sea Kayaker Magazine, Paddler, North Star Port Magazine, Lake Superior Magazine, Minnesota Monthly, Wine Spectator, Superior Outdoors, Masik, Cook County Star and News Herald, Northern Wilds, Minnesota Public Radio, National Geographic, BoatUS, Wilderness News, Canoe and Kayak Magazine online and more.
Contact Info
Bryan Hansel Photography
PO Box 149
Grand Marais, MN
55604-0149
Email: bryan@bryanhansel.com
Phone: (218) 370-8351