Lensbaby February Day Twelve: Snow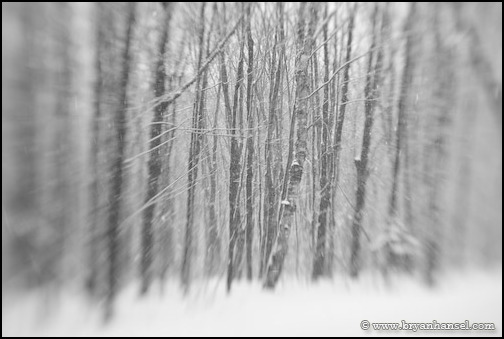 The rain stopped, fog left, and the snow started falling again. This picture was taken on a cross country ski tour I was leading today. We skied around the Baby Loop on Onion River Road and up the small hill on the Oberg Loop. This was the forest on top of the short hill. It's a mixed birch and maple forest.
BTW, the trails were really wet, soft, but the skiing was okay with snow ontop. With the weather getting cold, the base should be solid for the weekend. Sugarbush and Cascade are both planning on grooming with the Pisten Bullies Friday afternoon. Hopefully, we'll have good skiing by the weekend.