Lensbaby February Day Seven: Alone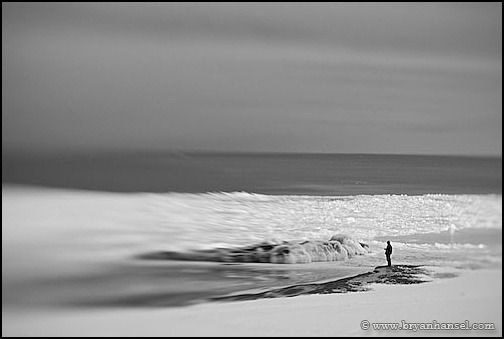 D200, Lensbaby Composer, Glass Optic, f/2.8
The wind shifted today from a southwest wind to a northwest wind, so early in the day, the pack ice started to drift away leaving just fast ice, a shore lead, and one person on a bit of exposed rock beach. By the end of the day, the pack ice was no longer visible. We're expecting a shifting wind and an ice storm, so it should be back soon. I need to get out and paddle.
In other news, we may lose powe r and Internet in the next couple of days; NOAA is warning for extended power outages and for North Shore residents to be prepared with food and water to survive, at least, two days if this ice storm hits us. It could be interesting in the next few days.
Hopefully, my Monday photo session with a polar explorer will still happen.