Lensbaby February Day Eleven: Winter Fog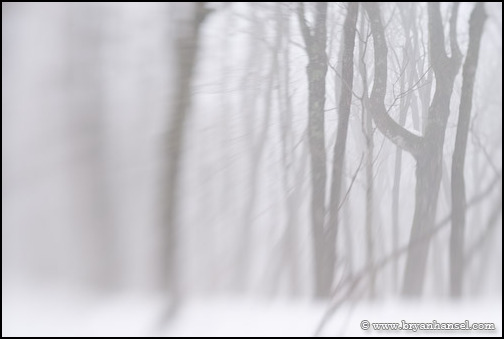 We're on day three of rain. This is northern Minnesota. It's not suppose to rain in February. It's just not. I think I'm going to have to move to Yellowknife if this keeps up!
On a snowshoe tour I was guiding today, it started to rain and then the fog rolled in from Lake Superior. And then I took this picture. The snow was pretty soft and with were post holing now, but for most of the hike around Oberg Mountain we had views.