Dreamy Birch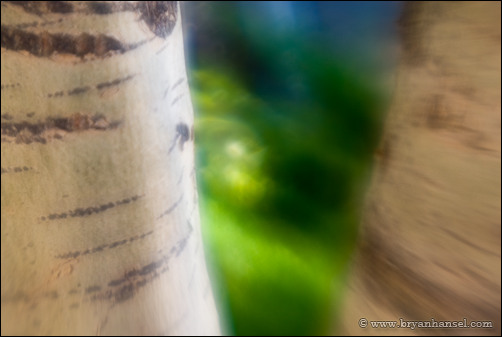 Taken with a Lensbaby Composer with a plastic optic @ f/2.8. Image number 090923-23. Did I mention this class?
Cook County Community Education Photography Instruction
Be a Better Photographer
Dates: 4 days, Oct 21, 28, Nov 4, Nov 11, 2009
Time: 6:30-8:30pm
Where: Grand Marais, MN
Min: 5
Max: 15
Cost: $120
To register call 387-2000.
During this four week course, you'll learn to be a better photographer. We'll cover what to take a picture of, photographic composition techniques, exposure control, manual camera controls, and specific digital techniques and tools. The instructor, photographer Bryan Hansel, www.bryanhansel.com, utilizes a unique learning format. During the class, you'll learn about a concept, spend the next week on your own practicing the concept, and then during the next class, we'll share some of your results with the rest of the students. Ages 13 and up.
Required: Digital camera, way to get images you shoot onto a cd, usb drive, or to the instructor via email.