Cascade River Sunset in Winter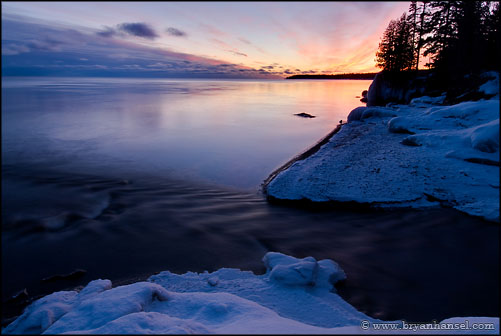 The calm before the storm produced a stunning sunset. As I stood watching, the temp was quickly dropping and there was a feeling of a storm coming. It's only mid-Jan, and the water was forming skim and slush ice. It's a cold year. We should see some ice this week if the wind tones down.
Picture taken with my D200 and 12-24DX. I took 5 exposures and blended them using Enfuse via the buggy Lightroom interface.