On the Way to Alligator Rock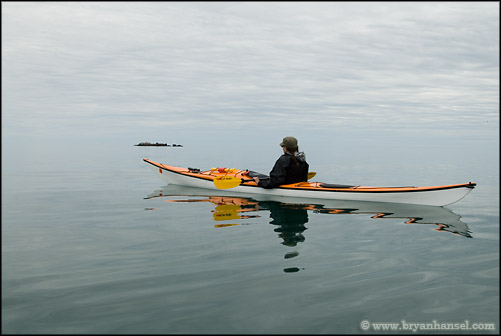 Lake Superior doesn't get much calmer than this. From last weekend's paddle from Cutface Creek to Grand Marais. We put-in and paddled the 1.3 miles out to Alligator Rock and then continued towards Grand Marais, stopping at the Fall River to look at the raging river.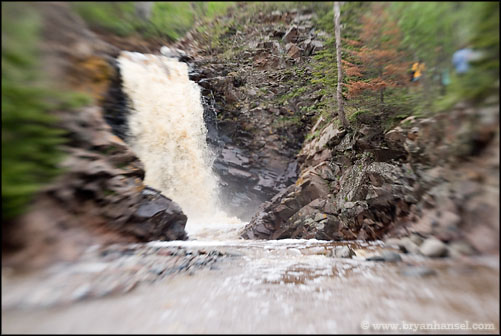 We took out at the North House Folk School (Opens in a New Window). BTW, I'm giving a slide show presentation for the Wooden Boat Show (Opens in a New Window) at 2:30pm on Sat at the Folk School.
Here's the Blurb:
Sat, 2:30 pm
Lake Superior Photography – Taking That Perfect Shot From the Cockpit
by Bryan Hansel, Professional Photographer
See some inspiring images of the Lake Superior Coastline that Bryan Hansel has taken. Spending countless hours scouring the shoreline, Bryan has to carefully consider many variables to get the 'perfect' shot – safety, gear, lighting, location. Come see not only the work that he's created but also hear what it takes to get some nice results from the water.