Little Red Houses of Norway II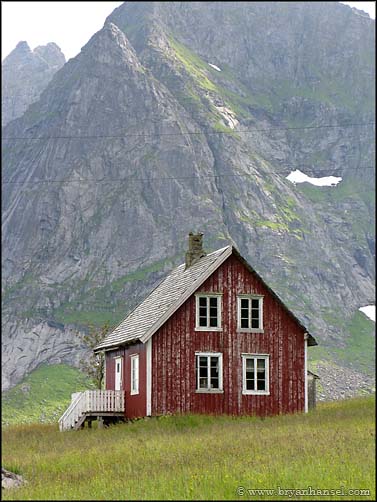 After the break a letter that I wrote to Governor Tim Pawlenty today.
Dear Governor,
How dare you bring the level of political discourse down to the basest level! I'm very disappointed about your behavior and very disappointed about your disingenuous comments listed below:
"Barack Obama stood up at a speech recently and said that one of the
things that is really important from energy policy from his
standpoint is to check the pressure in our tires, so here's a tire
gauge and you can go out in the parking lot here and check your
tires. Now, that's an interesting thing — we want you to have good
pressure in your tires, you know, it will very mildly add to your
fuel efficiency — but checking the air pressure in your tires is not
an energy policy for the United States of America."
By stating the above, you portray a basic misunderstanding of the conservation issues. What you call "very mildly add to your fuel efficiency" will save the United States three times as much oil as we could drill via offshore oil drilling. By my calculations, a family owning two average cars and driving the average miles in a year will save over $230 a year by having properly inflated tires. In addition, they will have to replace their tires less. If people started doing this today, the effect is now vs. the oil we would get from offshore drilling which won't be available until 7 years from now. By embracing instead of ridiculing energy conservation, America can buy the time we need to move our economy off of dependence on foreign oil and into a brighter energy future. Mr. Governor, if you haven't read Senator Obama's comprehensive energy plan, you can find it online. It gives us a road map to energy independence.
I'm sorely disappointed in you, Governor, because with Minnesota's interest in alternative fuels and wind energy, I thought you'd understand conservation. Your statement show that you don't, and instead shows you are willing to mouth whatever talking points the Karl Rove political machine puts into your mouth. As the Governor of one of the greatest states in the nation, you should conduct yourself in a way that doesn't drop to the level of the ugly negative political games coming from the McCain, Coleman, and Bush campaign machine. In Minnesota, we need a Governor who stays above the fray.
Thank you,
Bryan Hansel
cc: Rhonda Silence, editor, Cook Country Star
Editor, Duluth News Tribune
Editor, Minneapolis Star Tribune