Winter Kayaking on Lake Superior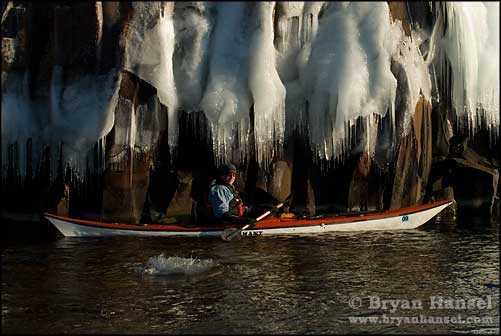 The ice hanging from the cliff in the background is created from waves.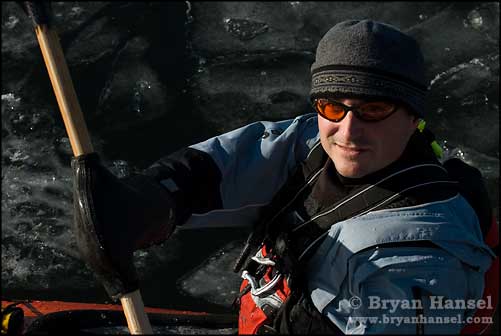 Pushing my way through pack ice.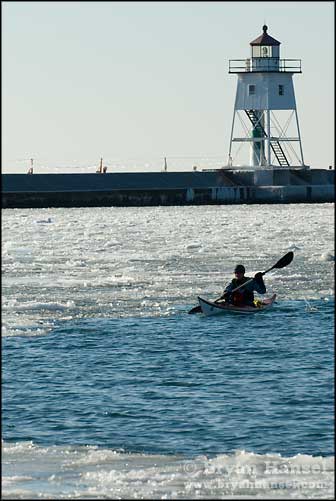 This time of year, the pack ice in the harbor is fun to watch. Some days, it will be completely frozen over, or pushed to the west, east, north or to the south, like today, depending on the wind.
Ilena took these pictures of me today while kayaking. After kayaking, we went cross country skiing. Not many places where you can go kayaking and then head out skiing right after.