The eNVy of Iowa – Saint Boniface Church
In New Vienna, IA, this church, the Saint Boniface Church wards over the town. German Americans were the first to worship in the area, and as New Vienna grew in size, the church grew. The current church shown below was built in 1887.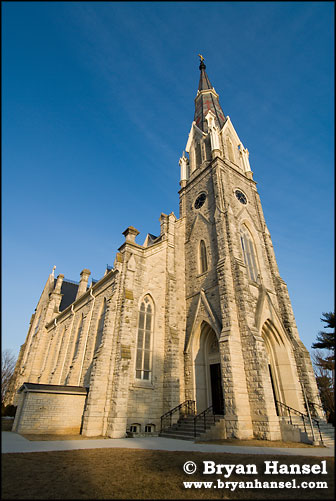 I like to shoot churches with a wide angle lens to help increase the distortion caused by the height of the building and the angle of the lens. All points and lines that should be up and down look to converge to a point – almost as if pointing to a heaven. Far below is a corrected image.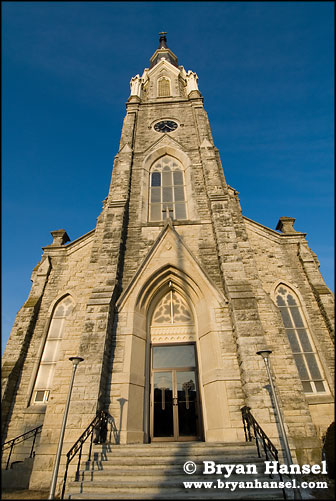 This church is near the town I grew up in, Dubuque, and when I was growing up, we would often pass it on the way to hunt on our 40 acres of land in NE Iowa. I've always wanted to photograph it, but never passed it when the light was good. That is until the other day. The light was excellent, and the sky bright blue. No, polarizer used!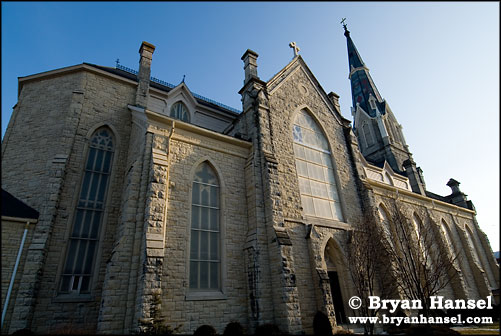 This church looks so ancient, like it should have been built in the 1400s in Europe. But, it's in Iowa. I sure hope a tornado never hits it.
Below is the perspective correct picture.