Something Fishy This Way Comes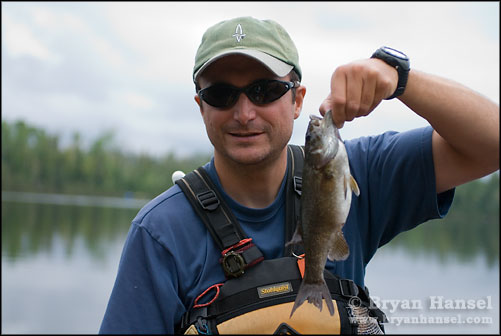 Had a day to head up to the BWCA yesterday and do some fishing. This is the only fish that I caught. It was promptly released. Fishing sure is more fun when you catch something.
I don't think anything beats my friend Ben's Bass from 2005.