Self Portrait
Taken tonight on the shore of Lake Superior, this is a self-portrait. I wanted to flare to come in from the side of the photo. The blue is created from the blue the sky turns after sunset in combination with a 5000K white balance. The off camera flash was triggered by my D200 internal flash set as commander, and it was set to function as TTL. The on camera flash was set to full power in manual mode. Doing it again, I might reduce the off camera flash by -.7 to -1.3.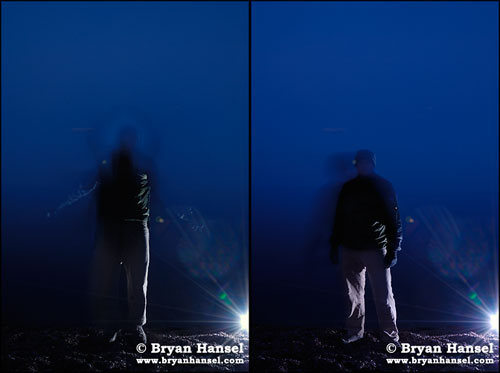 Since, the camera shutter speed was around 1 or 2 seconds, any movement translated into blurs in the image.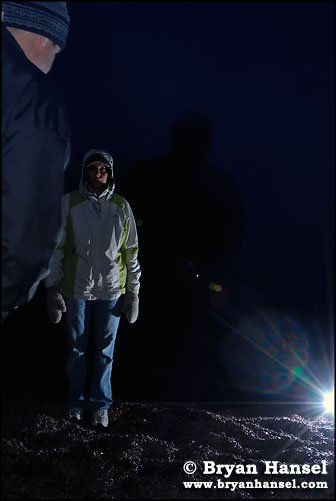 This is a picture of Ilena and I as a couple. The on camera flash is casting my shadow next to her. I'm transparent, which is how I've felt lately.