Pictures from America's North Coast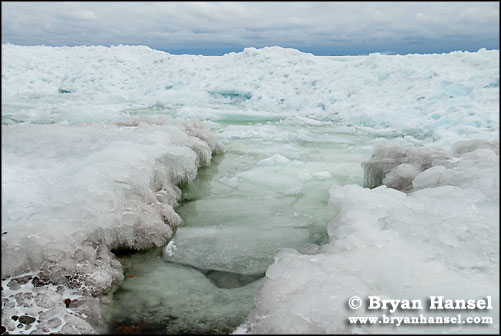 Pack ice piled against the north shore of Lake Superior at Cascade River State Park. In the left-most dip in the ice, there looks to be a solid line behind the ice. That's the foamy crest of a wave breaking before smashing into the ice piles.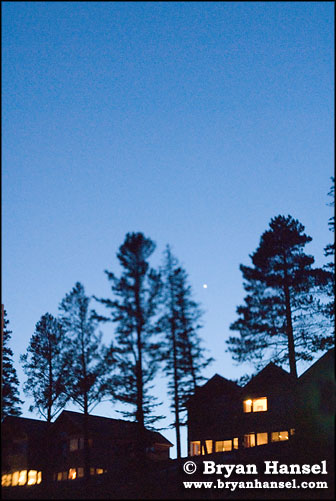 No tripod, only a lens baby with a f/8 disc in the aperture, and this picture presents itself. What to do? Boost the ISO to 800, brace up against a pole with my body and camera and pray that one of the shots will be sharp. I fired off a couple of seconds of shots at 5 fps, and got this.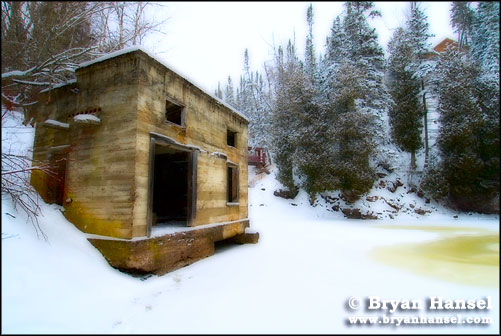 This is the old hydroelectric power plant  building that provided power at Lutsen Resort back in the day. It's now a wonderful ruin to shoot pictures of. The day I took the picture was somewhat blah, overcast, snowing. So, I used an old slide/darkroom technique to get an artsy-fartsy look. I quite like it.