Paddling to Palisade Head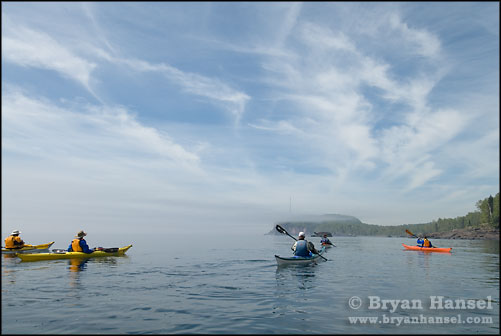 We took a group out today and paddled to Palisade Head. It was foggy some of the time and clear others. A nice day on the 37 degree F Lake Superior.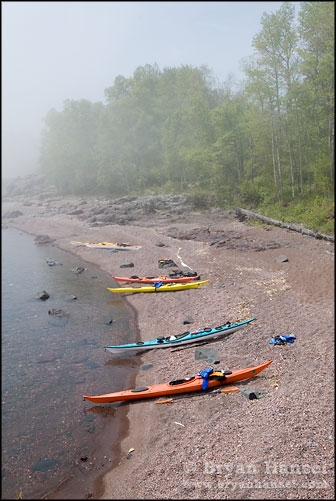 After paddling through the sea caves, we landed on a beach for lunch.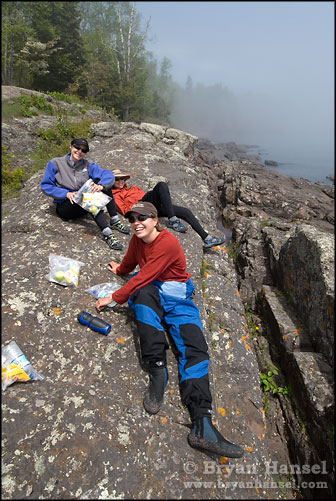 In the foreground is Amy. She's guided for a number of years and has just started guiding at Lutsen Resort. Behind her are two or our participants.