Lutsen Resort Photo Workshop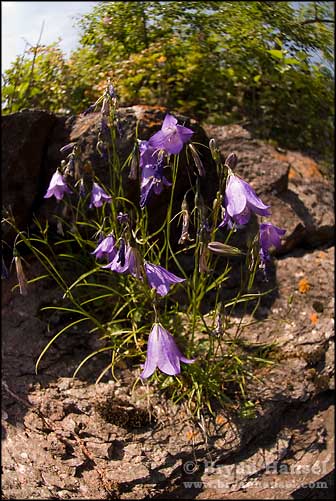 Another Sunday gone and another Lutsen Resort Summer Photo Workshop given. These workshops are free for Lutsen's guest, but if you're not staying there and are interested in a session, let me know. This week was bright and sunny, which are hard conditions to shoot under at mid-day, so I slapped a fish-eye lens onto the camera hoping the distortion would take away from the harsh light.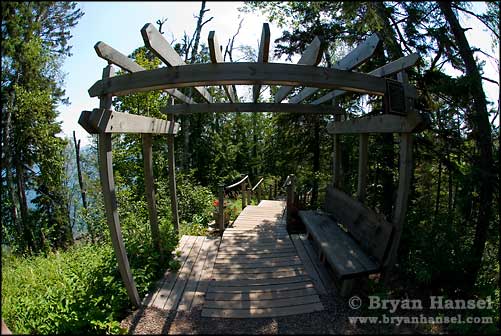 The top of 107 steps, 29 landings, 10,420 deck screws, 1.5 tons of concrete, 600′ of railings, 5,936 feet of treated lumber, and 3 rest areas with benches.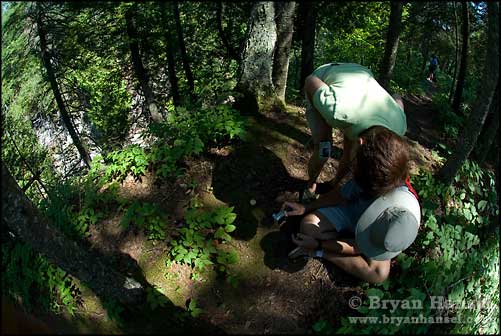 This group of participants seemed to want to shoot pictures of mushrooms and flowers, so that's what we worked on. I usually stay away from that subject on sunny days, but I pulled a few tricks out of the bag to make it work. Here, one participant is providing shade for the other. He's shooting a Fly Agaric mushroom.