Last Ships on Superior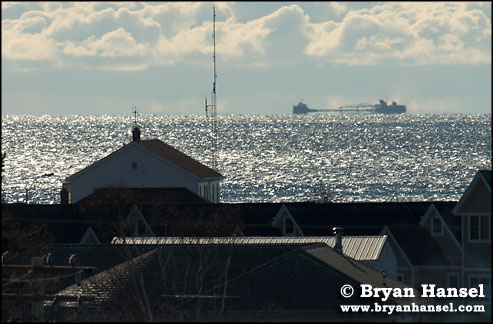 The shipping season is over for the season on Lake Superior. I caught this ship passing Grand Marais last week. There is a slight mirage effect on the ship. I think it is an inferior image, but I'm not positive. The white building with the antenna is the Coast Guard building.
This last ship on Superior for the year reminds me of some other boats that once graced the surface of our waters: The Voyager Canoe.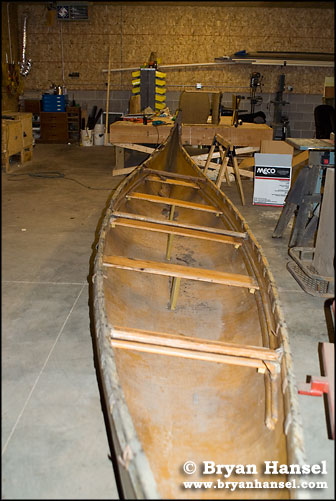 This one has some repair problems. It's in the shop to have the gunwales replaces, delamination repaired, thwarts replaced, seat rails replaced, and the keel fixed up. It's an older canoe made of fiberglass, and it wasn't maintained through its life. But by the summer, it will be gracing the waters of Superior again. In the past, the bigger version of this canoe would haul 6 to 8 tons of fur and trade goods across the big lake. Now, they haul tourists and are a boat load of fun.