Kayaking 121 to Paradise
On Monday, I just had to get out on the water. This winter, which never came, finally came and now in spring is hanging on too long. But, Superior is open, so I went out paddling anyway. This is one of my favorite paddles on the North Shore. It goes from mile marker 121 to Paradise Beach. The shore is cobblestone beach and rock and there are many cool island to paddle around and check out. This route gets better when it is wavy, but it's still fun without waves.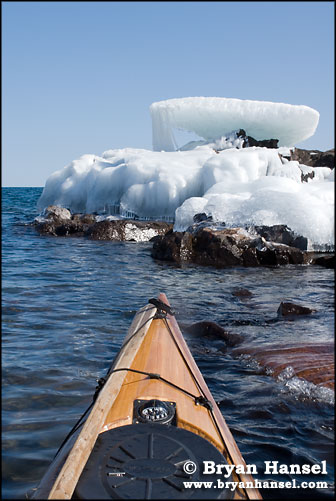 I saw this several hundred pound piece of ice on one of the islands, so I decided to go to shore.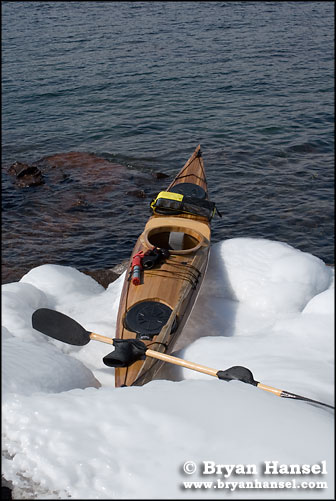 This is where I landed. I ended up just stepping out into the water. Cold, but I had a drysuit and neo-booties.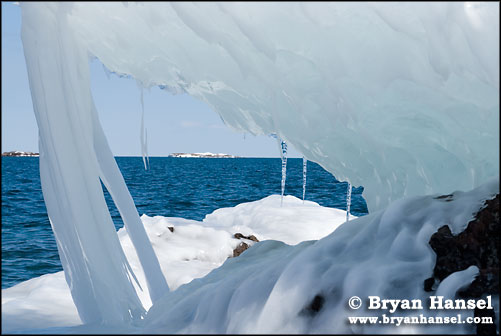 Looking out at the other islands.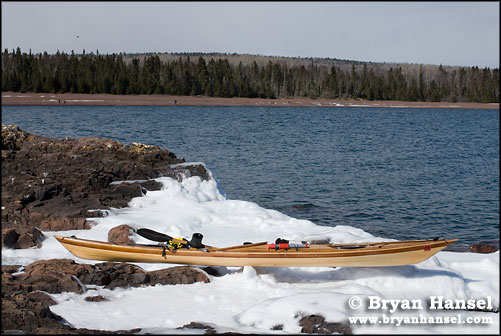 I landed one last time on an island off-shore from Paradise beach. I took some pictures and then turned around.