Fleabane and Ham Lake Fire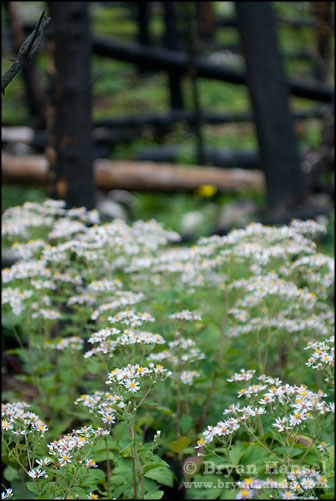 Fleabane(some type of Erigeron) growing under the blackened husks of trees burnt by the Ham Lake Fire. The American side of the Ham Lake fire was declared contained by mid-May, and just a short few months later the ground under the trees is lush with flowers and green. The contrast between the dark burnt trunks and the new green growths couldn't be greater.
To some, I'm sure, it looks terrible and like such a huge loss, but to me, it looks healthy. Death and rebirth. The dead ashes providing for the new growth. The forest is building on itself. This is how it should be.
On our drive up there the other day, I will have to say, it didn't seem as bad as I thought it was going to be.