Easter Bunny at Lutsen Resort
At Lutsen Resort, the Easter Bunny showed up to spread some cheer, hide some eggs, and hang around playing with kids.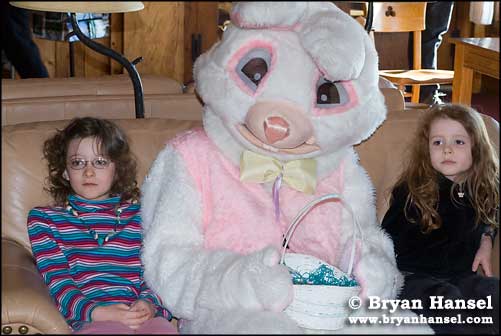 Here he is with a couple of girls hanging out on the couch for photos.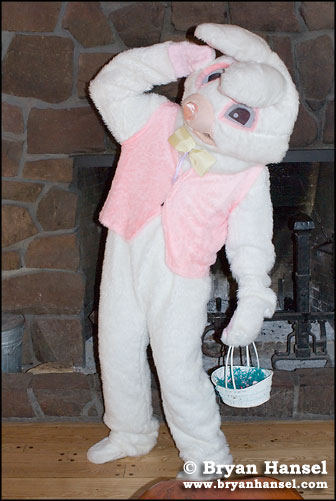 And he had to pose for pictures in front of the fireplace. I'm surprised he didn't go blind from all the flashes.
Then, the kids wanted to play games with him. He lost big time. Something about bunny eyes.
And the bunny thought he was a goner when he ran into a polar bear.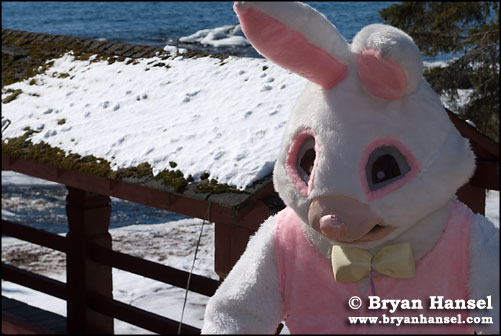 And then everyone made the bunny go out into the cold April winter to get some good pictures.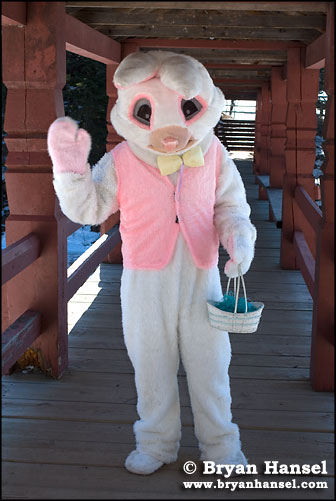 By this time, he was very very tired. Look at his ears.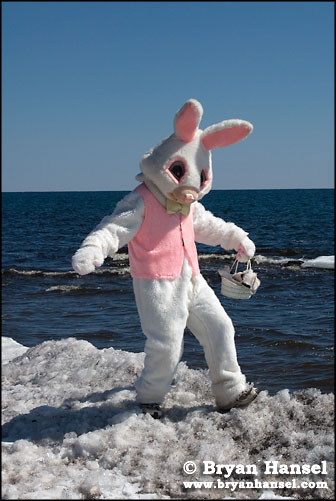 But there was more in store for this little bunny.
To be continued…