Easter bunny at Lutsen Resort Part II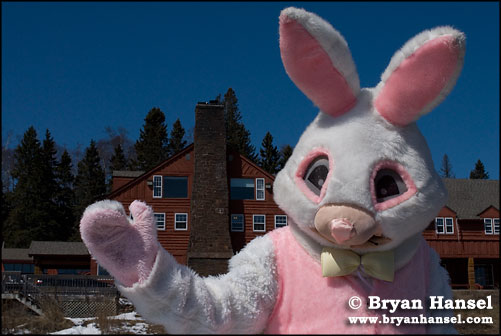 He was on contract to pose for picture in front of the main lodge at Lutsen. Now that the fun was over, the work began.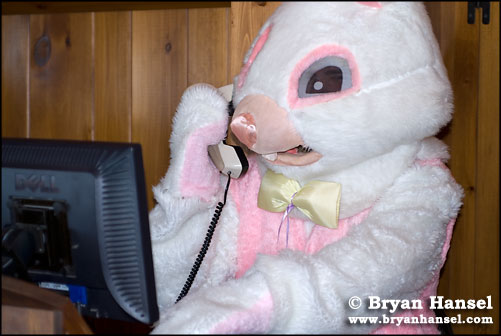 He had to work the front desk for the afternoon.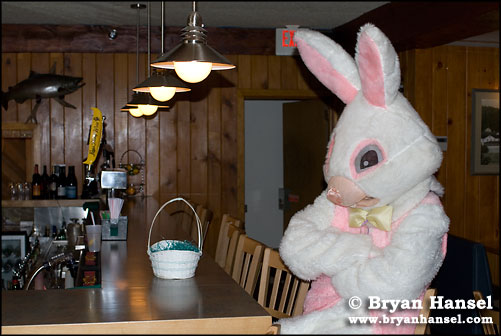 After he finished with the front desk, he hit the bar.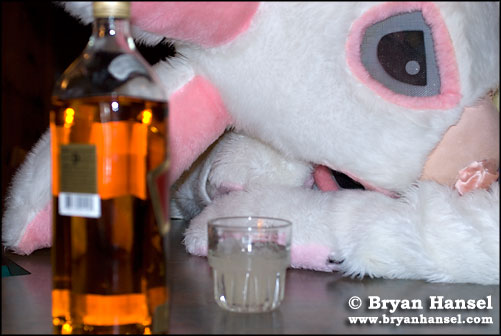 A couple of shots later, and he was out cold. Another hard day at work.