Cedar Strip Update and Life Update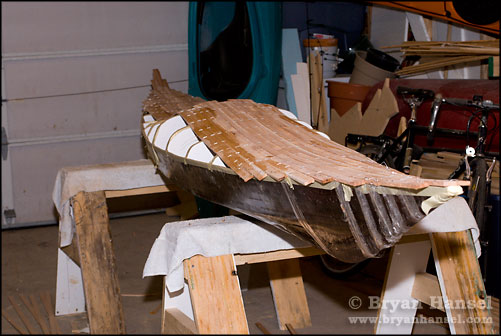 The kayak build is coming along nicely…
A few notes: I installed a new slide show at Nessmuking.com. Check it out.
I have some classes that I'm teaching at Community Ed coming up:
Digital Photography Crash Course. Oct 24 (Full, but there is a waiting list.) Dec. 5 (Still open) – $45
What to Look for in a New Digital Camera – a shopping primer. Nov. 14th (still open) – $20
Digital Photo Editing – First part of Jan. – Details to be announced latter.
At Lutsen Resort:
Capturing the Final Fall Colors – This Saturday. And MEA weekend on Thur, and Friday. 9-12. Free to guests. $45 for others. Call for availability.