BWCA Overnight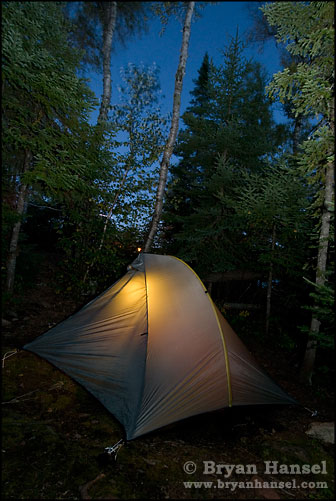 My new tent is a Double Rainbow by Tarptent. The jury is still out on the performance/price value of this tent. The construction seems sub-par for a $250 tent. Here's a night shot. Yellow hanging flashlight in the tent, couple of second exposure to arrive at the sky. Foreground lit with an on-camera flash with a diffuser.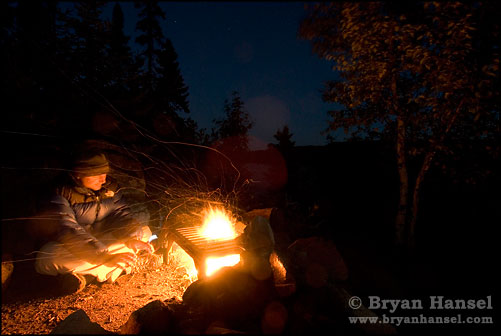 Self-portrait by the fire.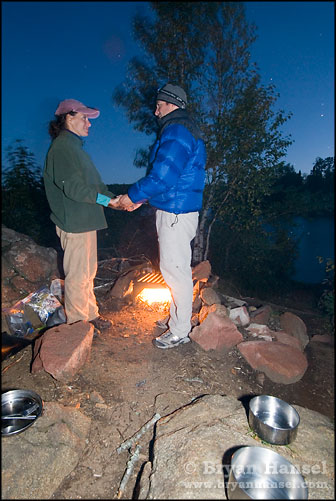 Try holding a 20 second pose and you'll see how much a pain in the butt this shot was. On camera flash with diffuser and you can see the shadow it cast on the background.