Boat Building the 1959 Ken Taylor Kayak – the Igdlorssuit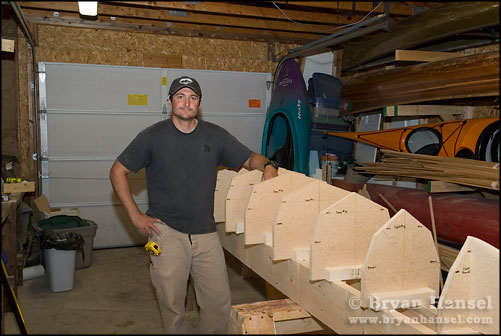 I'm building a new kayak. This is a replica of a kayak built for Ken Taylor in Igdlorssuit, Greenland in 1959. Originally built skin on frame by Emanuele Korneiliussen. Lines taken in 1964 by Duncan Winning formed the basis for the Valley Anas Acuta. Ilena took the above picture of me standing next to the strongback with all the forms set up on them.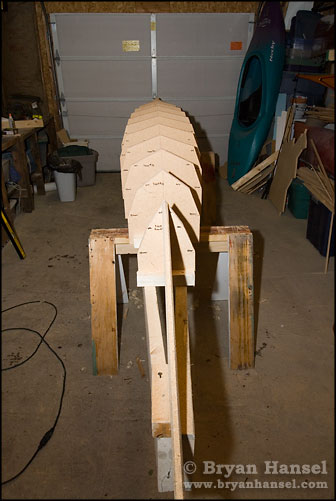 The strongback and the forms.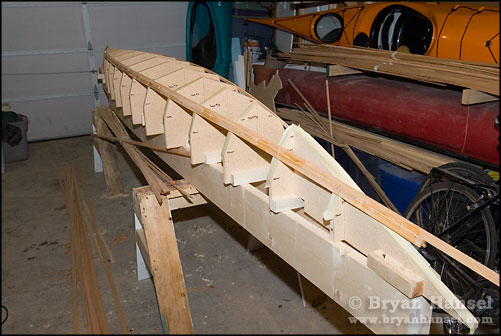 The first couple of strips. I should set up an off camera flash or two. This is a big space to light and has a ton of light sucking areas. You can see how the on-camera flash lights the front of the kayak and not the back. Wish I had two lights and a nice white wall to bounce them off of in this room. Anyway, the first cedar strips are on the kayak.