A Dull Spring Day on Artist's Point
Shooting vibrant spring pictures in April in the northland is a challenge. It's hard to get motivated to go out and try to find an interesting subject when the skies are gray and the ground is dried brown. Flowers don't start rising out of the ground until a bit later, and, well, there's nothing to shoot pictures of… or is there?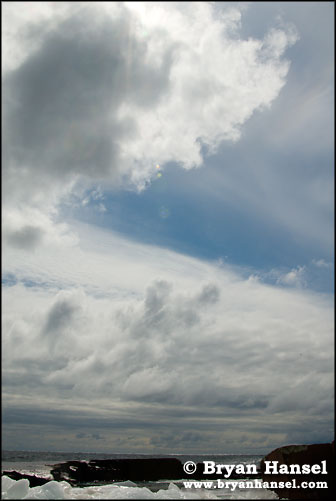 Artist's Point is a favoriate place for me to shoot. It's just down the street and it's has such a varied terrian that it's easy to find a new subject on almost every trip. Today, I wanted to give a lens that I'm thinking about selling one final go. If I liked it, I'd keep it around. If not, the chopping block. In addition, I didn't feel up to lugging around a tripod, which is something that I use for 95% of my photography.  The above shot is one of the first images that I took on the point. A small clearing in the clouds made for a quick blue sky photo.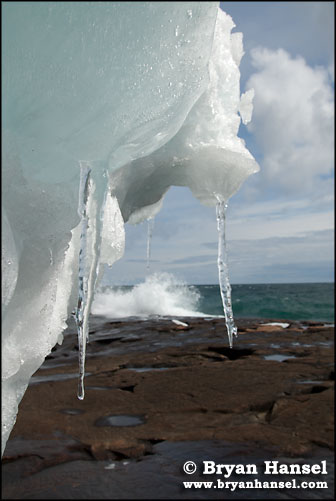 Right now there are five to seven foot cliffs of ice shoved up against the breakwall. Another good subject. With a bit of the blue sky left and the green water and red rock not bad colorwise for the dull spring.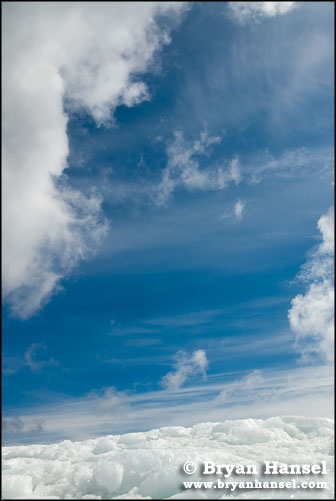 And the blue sky hung around a bit longer.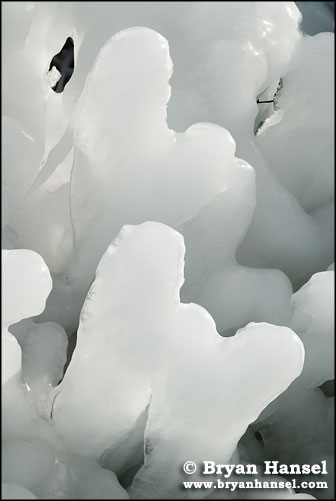 After the blue went away and the sky started to provide a more difuse lighting, I started to photograph a subjects that look better out of direct lighting.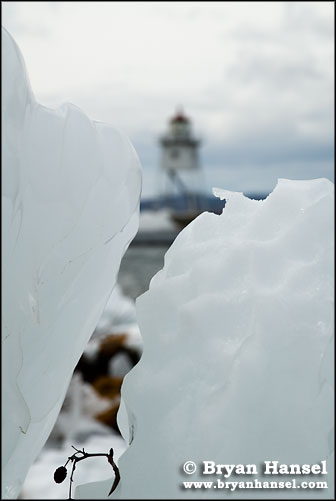 What's a trip to Artist's Point without a lighthouse picture.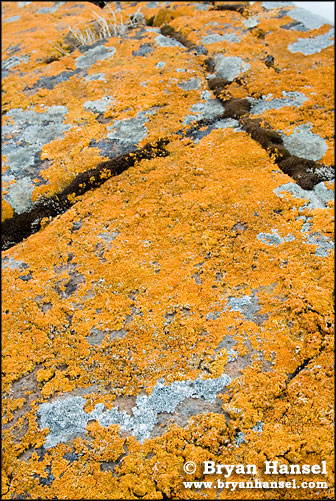 The best part about an overcast day is that pictures of colorful subjects, like this lichen, just pop. Color always looks better under clouds.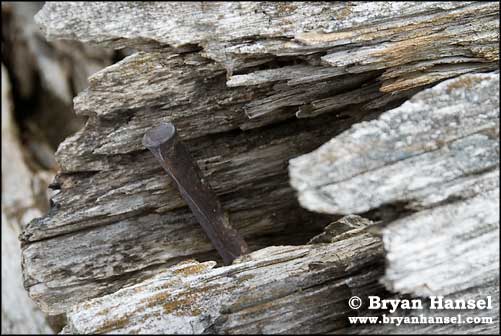 An old log for a dock.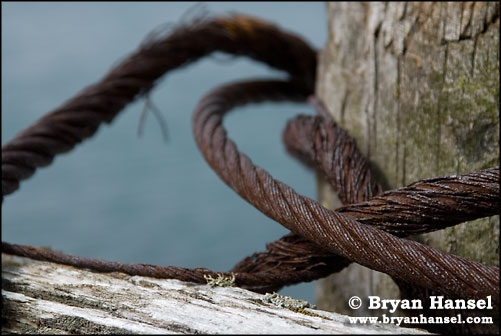 A few old wires, rusting, provide a subtle glow of silver and red. By placing the harbor water in the background, I've managed to get three colors in the picture: red, silver, blue, and is that light green moss on the post? If I saturated the log in photoshop, the green would have popped out.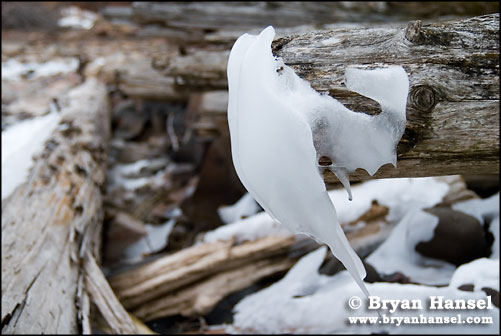 A weird ice formation pointing away from the wind on an old log of some anceint docks.
Don't hang up the camera when it's dull and gray out! You'll miss good pictures!