Lake Superior Ice and Sunset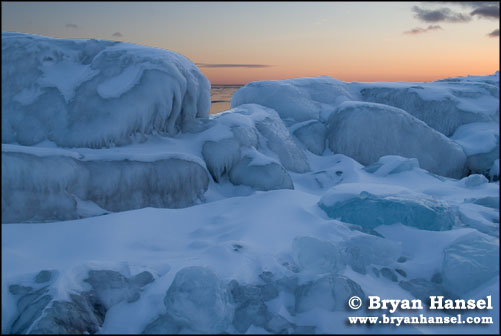 This is one of those composite images made from two different developments of the same RAW file. And then a layer mask, masking out the bright sky to let the dark one in. I'm not sold on this one.
Below is a different approach. Develop the image three times and blend the developed images for greater dynamic range using the iNova Photoshop action.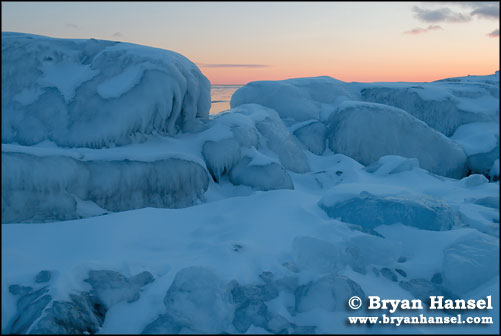 The above image looks more natural to me.