Lightning Storm over the Grand Marais Lighthouse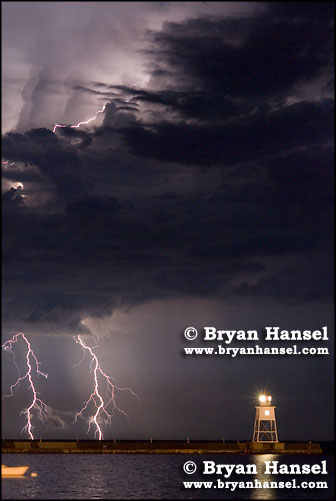 I wonder how many times this photo will be used without my permission? Probably a few. Remember it is copyrighted. I added a second symbol to this to help with that.
This photo was taken with a 30 second exposure and you can see in the upper right hand corner of the photo that the clouds moved between lightning strikes. I'm very happy with this photo. Not bad for the first time that I've ever tried to shoot lightning, huh?