Life without Color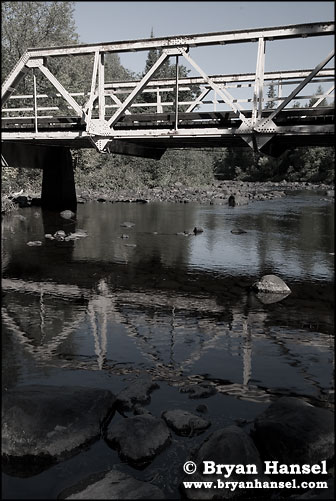 The 166 road bridge over the Temperance River. I've desaturated  the colors in the picture to just a hint. With the Maples at peak red color almost a week early in the Northland, it's easy to forget that color is a wonderful feeling and each fall day is an adventure. The fall is not a time to sit at home.
If you're planning on visiting for Fall Color season, this is the weekend to breakaway and head up. The reds won't get any better than this, and this weekend is going to be warm.
Don't let the colors fade away this year before you see them.