Harney Peak
At 7242 feet, Harney Peak is the tallest point in SD. The mountain is a sacred location for Native Americans and the old fire tower is a registered national historic building.
My friend, Steve, and I hiked up to the summit via the three mile easy route, which was different for us. We usually take the eight mile harder route.
Steve at the fire tower.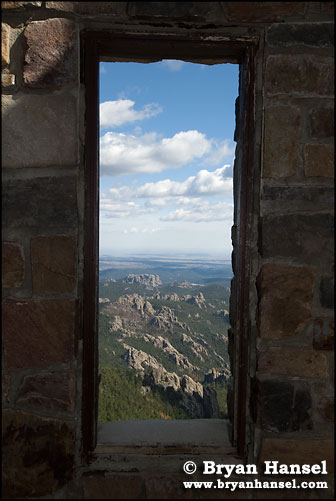 Looking out from a fire tower window.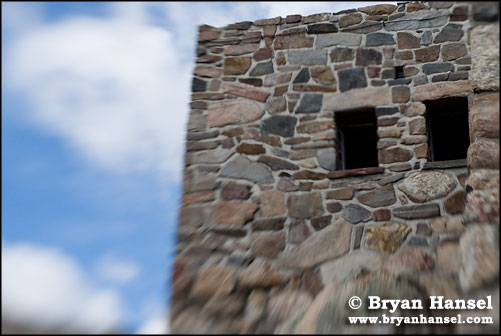 Two windows at the fire tower. Taken with a Lens Baby 2.0.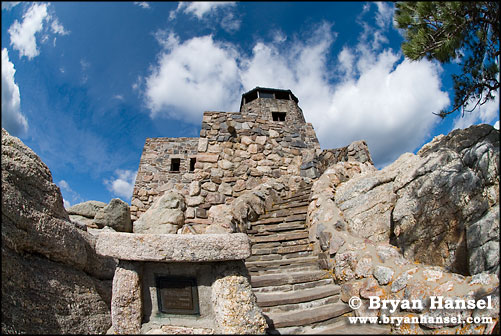 This is my all time favorite picture of the Harney Peak fire tower that I've ever seen. Good thing I took it, huh?