Custer State Park Buffalo Round-Up 2006
Right behind Northern Minnesota and Maine, the Black Hills are the best place in the world. And Custer State Park and the nearby Black Elk Wilderness Area has to be the best places in the Black Hills.
I just got back from Custer State Park's Annual Buffalo Round-up. This is when a bunch of cowboys get together and herd up 1500 buffalo, bison if you want to get technical, and run them right by you. This year 11,500 people showed up for the round-up. That's almost 8 people per bison, so there were two cool herds to watch.
The next couple of days, I'll be posting pictures from the Black Hills and the Round-Up.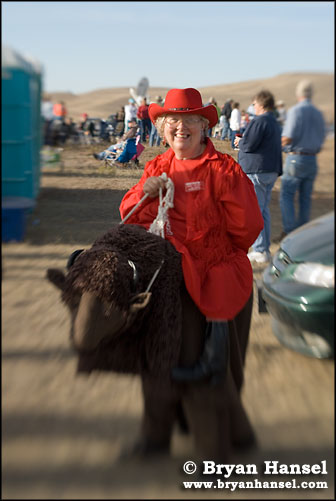 She comes from Iowa to dress up like a Buffalo and have a good time.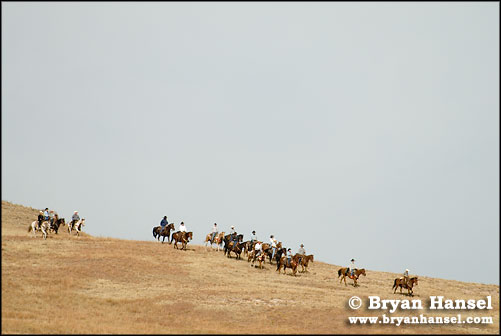 Could that be someone famous on the hill? Maybe a politician riding to the VIP tent.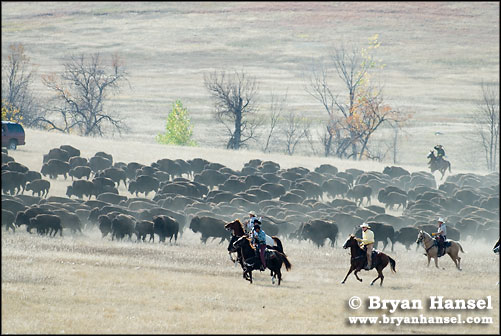 Round em up.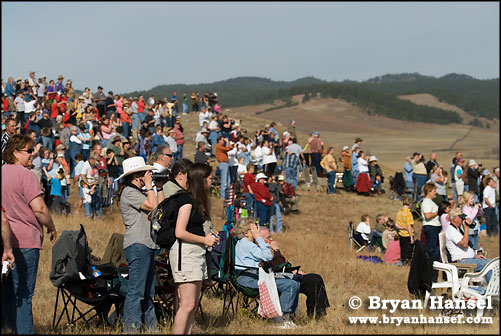 Part of the crowd at the round up.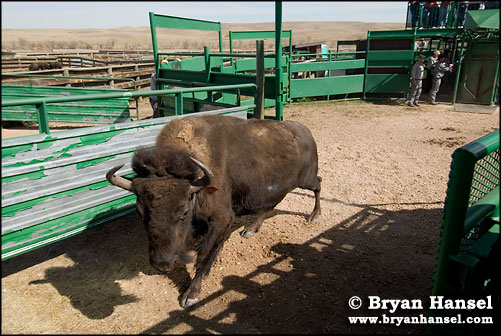 After being fitted with an electronic tracking collar, this bison is sent down the chute to the herd. Another door would open when the bison was going to the auction block.